Trump's First Quarter Fundraising Is In – It Looks Like Impeachment And Coronavirus Didn't Slow Him Down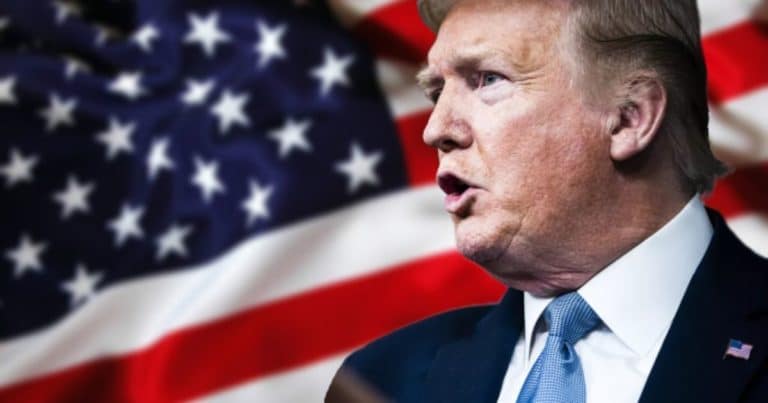 President Trump has been through an unprecedented first quarter of the year. I don't think another president faced more challenges in just a few months!
Democrats kicked off the year with their impeachment Senate trial. Before that even ended, this virus struck the country hard and fast. All in a re-election year.
You might have thought all this hammered Trump's fundraising efforts, right? Wrong.
From Fox News:
President Trump's reelection campaign and the Republican National Committee brought in more than $63 million in March, bringing their first-quarter fundraising total to more than $212 million amid the coronavirus crisis…

The new figures released Monday continue to show the campaign with a huge cash advantage over the Democrats, just as former Vice President Joe Biden becomes the party's presumptive nominee to take on the president.
Wow. Donald Trump and the GOP were able to raise over $63 million in just March alone. That brings his first-quarter fundraising to more than $212 million.
That's probably quite a bit more than what Joe Biden can claim, right about now!
Keep in mind, all of Trump's campaign events were put on hold during the month of March.
Trump rallies are the stuff of legend, these days. The president can muster enthusiasm and support like none other.
But all that was put on hold as he daily battled the virus. You'd think excitement for the president would wane, without those rallies?
Not quite. Even as Americans braced for the virus, they opened their wallets for the president.
Meanwhile, his campaign has been hosting online events—each bringing in over 1 million unique visitors.
I guess you can say not even COVID-19 can slow down the Trump train?
Joe Biden was facing a serious cash deficit at the beginning of the year. He was far from being considered the frontrunner, until the party did some voodoo just before Super Tuesday.
But that hasn't seemed to result in a boost in fundraising. At the time of this writing, they haven't released their March numbers.
In February? They brought in a combined $20 million (when accounting for debt).
Not great, you guys. Maybe they should just sit this election out?
SHARE if you're all-in for Donald Trump in 2020.
Source: Fox News