Trump Just Got 2 Earth-Shaking Endorsements – Donald's Climb Cemented from Leading Senators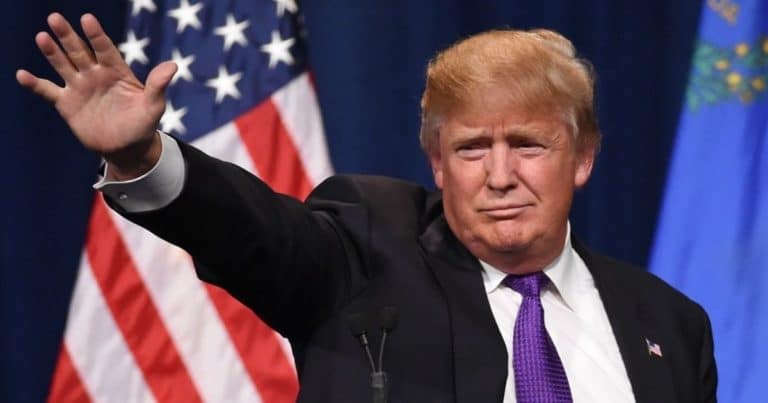 What's Happening:
If Trump expects to return to Washington, he's going to need more than just endorsements from Democrats. The radical left has launched a criminal trial against him, in the hopes that it will secure Trump's GOP nomination. Democrats believe Trump can't win against Biden and is manipulating the Republican primaries.
But that won't be enough to win over many conservatives and moderate voters.
Trump is trying to consolidate his GOP support before Ron DeSantis announces his campaign. Once the Florida governor officially launches a campaign, Trump might watch his base whither away. So, he is calling on former allies from his administration to voice their endorsements. The first one is hardly a surprise.
From OAN:
Republican Representative Jim Jordan has declared his support for former President Donald Trump in the 2024 presidential election.
Jim Jordan, who fiercely defended Trump during the Democrats' first impeachment against him, surprised no one by endorsing him for 2024. Jordan is currently leading a fight in the House to expose Democrats' weaponizing of the government to manipulate free speech online. Soon after that, another right-wing senator gave Trump the green light.
From Newsmax:
Sen. Marsha Blackburn, R-Tenn., on Monday endorsed Donald Trump for president in the 2024 race…

"I am proud to endorse Donald Trump for President and can't wait until he's back in the White House."
A few long-time allies in D.C. have given their endorsements for Donald Trump. Sen. Blackburn got into the Senate, thanks to Trump's endorsement in 2018. It would be very out of character for her to ditch Trump now, given their history.
Blackburn said that Trump's presidency provided a "booming" economy, "low" gas prices, and "under control" inflation. These are all things Joe Biden has managed to destroy. It seems Biden has gone out of his way to tank our economy, to appease foreign entities like China and OPEC.
Much is at stake for America in the 2024 election. Unless a Republican is elected to office, we will see even more illegals rob Americans of jobs, more inflation that robs Americans of their savings, and more crime that will rob Americans of their lives.
But does Trump have what it takes to defeat Biden, even after losing to him in 2020? The usual suspects are backing him once again. But will this amount to enough independent and moderate votes in November 2024? I guess we'll have to wait and see.
Key Takeaways:
Jordan and Sen. Blackburn endorsed Donald Trump for president.
Jordan long served Trump during the 2019 impeachment.
Blackburn was elected to the Senate after Trump's endorsement.