Hours After Trump Announces 2024 Run – Latest Betting Odds Deliver Concerning Results for Donald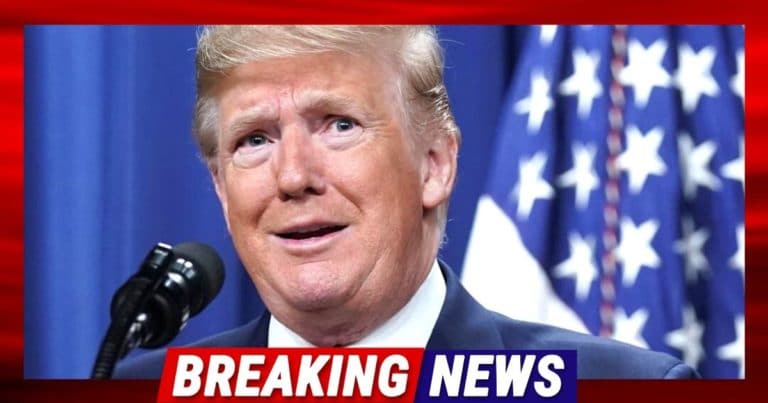 As expected, former President Donald Trump announced this week that he's running again in 2024. The news set off a flurry of reactions in the political sphere, and social media erupted.
Trump's announcement comes after a disappointing midterm season for Republicans, where the red wave didn't happen. They just managed a slim majority in the House.
As a result, many are blaming Trump for the lackluster showing, as they point out that many Trump-backed candidates fell.
That didn't stop the former POTUS from announcing his 2024 candidacy, though. And for most of 2022, it looked like he was a shoe-in for the GOP presidential candidate.
But according to the latest betting odds, that situation has changed dramatically.
In early 2022, Trump led just about every poll by a hefty margin. It seemed clear to everyone that he was still the leader of the Republican Party, and was virtually unopposed at the time.
However, everything has been trending downward lately, and now the smart money is not on Trump.
Via Washington Examiner:
The betting site Bookmakers.com told Secrets this morning that gamblers have shifted money to Florida Gov. Ron DeSantis and President Joe Biden as they seek a sure thing.

Bookmakers.com spokesman Darren Hughes told us, 'The election may be two years away yet, but there is no doubt that Donald Trump's pull in the Republican Party has weakened greatly in the last eight days.

Many of Trump's closest allies saw their election bids fail miserably, as the 45th president's blessing is still seen as toxic in many areas of the U.S.'
The free-fall is pretty stunning, considering that much of it occurred in just the last week.
It wasn't only Democrats going after Trump; for the first time, the GOP slammed the former President for hurting their midterm campaign. And it's likely they'll continue to blame him in the future.
At one point, Florida Gov. DeSantis was a long way behind Trump in most polls.
Trump was even quoted as saying that having DeSantis as a running mate would be a good idea. Now, though, it looks far more likely that DeSantis will be the first name on the Republican ticket.
But even if he is, the new feud between DeSantis and Trump means these two likely won't play nice together.
Currently, the oddsmakers are saying that DeSantis has the best shot of winning in 2024. Stunningly, they say even Biden has a better chance than Trump.
On the other hand, Trump is still the top pick for Vice President, though many say he wouldn't be happy with playing second fiddle in Washington.
The oddsmakers say both DeSantis and Biden now have a better chance of winning in 2024.
This marks a sharp decline for Trump, who led both DeSantis and Biden by fair margins earlier in the year.
Much of Trump's fall only happened in just the past week, as Republicans blame him for underperforming in the midterms.
Source: Washington Examiner