CNN Tries Bashing Trump in 3rd Grade Interview – Then A Brave Girl Silences Them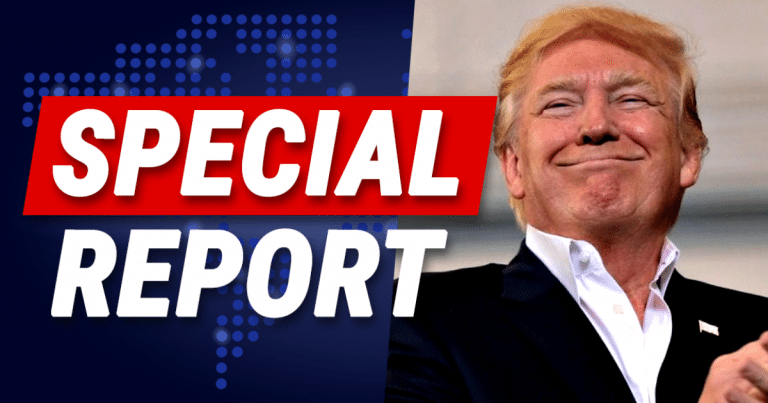 I've got a good one for y'all today!
Don't you love it when someone tries to do something scummy and it backfires?
Nothing like some good old fashioned karma to put them in their place.
And if there was any "news" network out there I would suspect of trying something scummy, who would it be?
Yep you guessed it…
CNN
Shortly after Trump started in office, rumours of an investigation began to spread through Washington.
Networks like CNN did whatever they could to spread their narrative.
In the video below back in 2017, CNN goes to a 3rd grade classroom to ask them about their thoughts on the Trump/Russia investigation.
Let's let that sink in for a minute…
I'm guessing CNN couldn't find anyone reputable that would come on their show, so they had to set up a segment to bait 3rd graders into bashing Trump on TV.
Honestly, its a wonder we still call this network "news."
Anyhow, back to what I was saying about karma – we're almost there.
The interviewer opens up the questions and immediately asks them about the Russia investigation.
I'm guessing he wanted to start off with an easy dig on Trump, but it all backfired.
Check it out:
Oh boy…
Now let's take a moment and go over the video, there was so much good stuff packed in there!
First of all, the first young girl drops an amazing line and it's a bit hard to hear.
Here's what she said: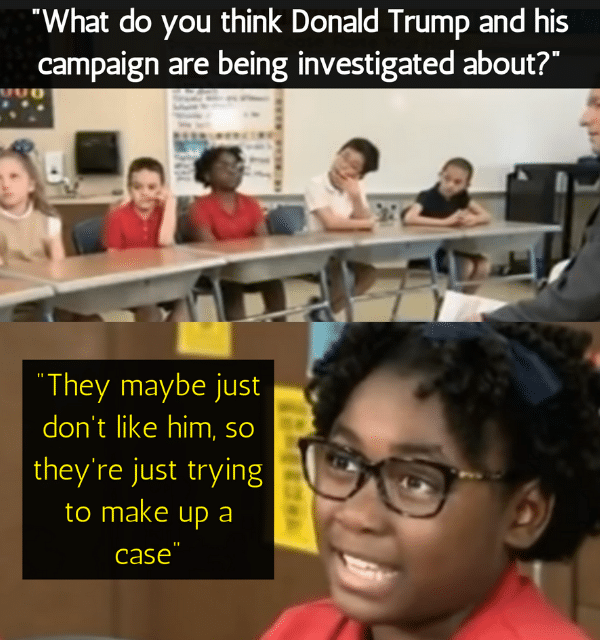 "They maybe just don't like him, so the're just trying to make up a case"
Amazing!
I would have loved to see the interviewers face when she said that. It was probably the last thing he would ever expect.
Keep in mind this was early 2017, and this bright little girl knew exactly what the Democrats were doing.
Now two years later, and she is proven right.
The Democrats hate Trump and will do anything to stop him it seems. This little girl knew it then, and now all of America knows it.
But…that's not all.
The interview keeps going and CNN gets another harsh dose of karma right to the face.
He asks one of the boys what he thinks the best thing Trump has done, and he blurts out:
"Lower the taxes"
I love it! This school must be doing something right because these kids are on point with all of their answers.
If you didn't get a chance to watch the video above with sound I highly recommend that you do when you get a chance as there are even more great parts.
If we can keep raising our next generation like this third grade class, I think America will do just fine.
It takes people like you and me standing up for what we believe in and teaching the importance of those freedoms to our children.
PLEASE HELP SPREAD THE WORD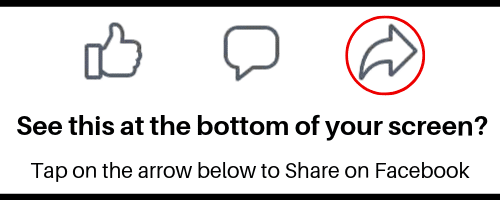 Source: Youtube