Trump Gets Rid Of 4,300 Swamp Slugs – Democrat D.C. Ditch Drained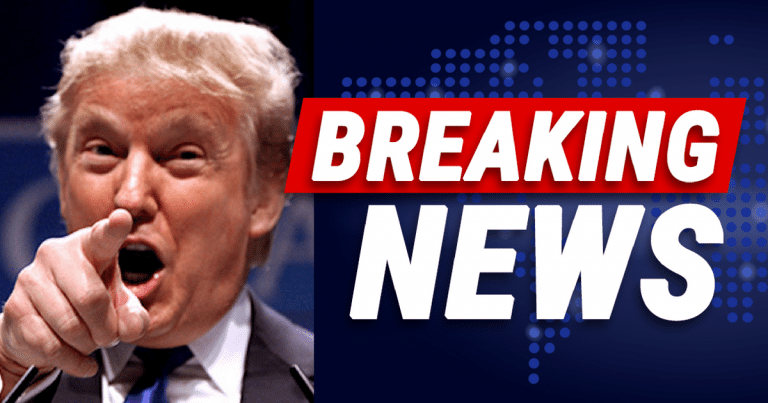 Democrats thought he wouldn't go that far – here it comes.
Since before he became president, Donald Trump promised to drain the D.C. swamp.
We've only now realized what a massive job that is! Countless swamp slugs have infested our government for years.
President Trump is the only man to follow through on his promise. Thanks to his tireless efforts, he's making Washington work again.
And Vice President Pence just announced how Trump took a massive bite out of D.C. corruption.
From The Epoch Times:
Some 4,300 Veterans Affairs (VA) workers have been demoted, fired, or suspended since President Donald Trump took office, Vice President Mike Pence told a room of veterans caregivers on Nov. 26.

Pence said that proves the president has "taken decisive action to restore accountability to the VA," a statement that drew loud applause and cheers from the audience.

Data from the VA shows that some 2,058 employees were removed, demoted, or suspended in 2017, the majority of whom—1,484—were removed. In 2018, through the end of August, some 2,299 were removed, demoted or suspended, of which the majority—2,148—were removed.
That's a startling number of corrupt, incompetent, and useless staffers. And just imagine—there are so many more.
SHARE if you support President Trump and our veterans!
Our government has become home to people who aren't required to get anything done. For years, politicians and government employees have gotten away with anything and everything.
They promise us the world during elections, only to let us down when in office.
But those days are over.
The VA was one of the most corrupt, wasteful groups in government. Just look at the number of people cut loose to see how bad it was.
Those people are being replaced with honest, dedicated workers who will put our veterans first.
That means better health care and coverage for the men and women who risked it all for our freedom.
It's a shame it took so long for this to happen—but it had to take a visionary like Trump to get it done.
The mainstream media is silent on this huge achievement – people will only hear about it if proud Americans share it.
SHARE if you support President Trump and our veterans!
Source: The Epoch Times