Trump Drops $4.5B Border Anvil On Congress – Sends Democrats Scrambling Over The Wall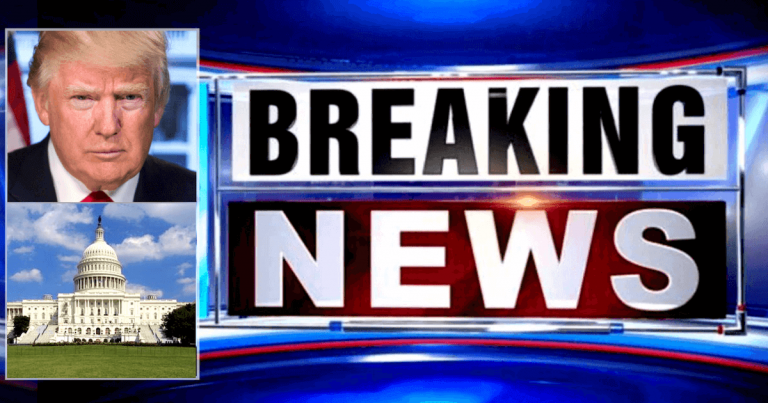 Democrats thought Donald was done—turns out he's just getting started.
The border crisis keeps getting worse, and you know who we have to blame for it?
Democrats.
At first they denied it, but now they seem to be proud of it.  They shut down the government to keep Trump from fixing it, but Donald got his border wall money anyway.
And you know what? Construction has started on Donald's big, beautiful wall—but President Trump's far from done because the crisis continues.
He's asking—well, he's not asking, he's demanding—what he needs to fix the problem. And it's so big, his wall demand is making Democrats scramble.
From USA Today:
President Donald Trump asked Congress for $4.5 billion in emergency funds to address what he described as a "humanitarian crisis" at the U.S.-Mexican border, setting up another showdown with lawmakers over immigration.
Talk about dropping the ANVIL!
I doubt Democrats were expecting Trump to be so bold as to ask for over $4 billion in emergency funds to deal with the crisis.
It really is a humanitarian crisis at our border. It's so big, it's hard to believe.
Every day, thousands of Central Americans demand entry into our country.
And they're expecting welfare, housing assistance, and jobs. We even prioritize them over our veterans.
But we simply cannot let them in—don't you agree?
So why does Trump want $4.5 billion to deal with this wave of border jumpers? Not for welfare.
Instead, he needs more Border Patrol agents, judges, and other officials on hand to bring order back.
Democrats can fume over this request all they want. But this problem was their doing from the start.
Obama's terrible legacy has all but encouraged this crisis, encouraging them to come over and give them anything they need.
And despite the massive long-term damage happening to U.S. and Mexico, many Democrats still deny there is even a problem.
Even as newspapers like the New York Times were forced to admit there is a crisis.
So, what will Congress do? They say they need that $2 trillion in infrastructure. Ok, sure.
But $4.5 billion is a drop in the bucket in comparison.
If they want Trump to solve our country's infrastructure problems, they'd be smart to agree to this request.
But Democrats are going to fight tooth and nail for their new "voters," so Trump needs Americans to stand up and demand what he needs to make the border safe again.
SHARE to demand Congress to give Trump $4.5 billion for the border!
Source: USA Today