President Trump Fires 8,000 From Washington's Swamp Agency – And Helps America's Veterans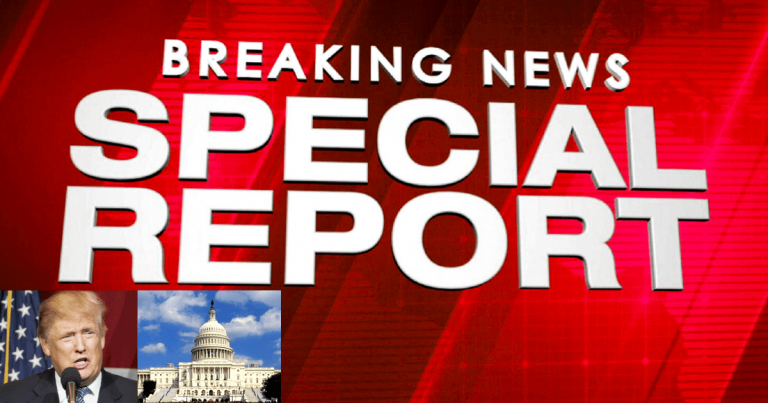 Donald just drained the swamp – in time for Veterans Day!
It's an open secret that Washington, D.C. is infested with politicians and government workers.
The main reason they despise Donald Trump? He actually expects them to do their job.
Sadly, our best suffer thanks to this swamp. Veterans are struggling while awaiting care from our country.
President Trump refused to let that stand. He's taken steps to make sure that, on this Veterans Day, not one hero will be forgotten.
The first step?
Getting rid of anyone that refuses to do their duty to help these men and women in need. And the tally is up to 8,000.
From Breitbart:
President Donald Trump has relieved over 8,000 Veterans Affairs employees for failing their duty since becoming the president, according to VA Secretary Robert Wilkie.

"The standard is if you don't live up to your oath if you don't live up to the standards that our veterans expect, that you will be asked to leave," Wilkie told reporters in a press conference on Friday. "This is a transformational moment in our history."
Wow. Since Trump entered the White House, over 8,000 VA employees were fired.
Trump set a high standard: do your job. And over 8,000 people got pink slips.
Can you believe that? All that the president asked for was to do their job and care for our veterans.
Yet 8,000 of them were kicked to the curb because they failed to help our veterans.
Imagine a company with over 8,000 staffers not doing their jobs? It would be out of business in a month.
Yet this was how the VA was being run… for decades.
You don't get 8,000 do-nothings overnight. These were people with job security who, for a long time, neglected our veterans. While pocketing paychecks.
Thankfully, that level of incompetence was brought to an end.
Let's hope this is only the beginning. Every last government slacker must be replaced by people who will put America first.
And do their jobs!
SHARE to thank Trump for helping our veterans AND draining the swamp!
Source: Breitbart