Days After President Trump Gets Acquitted – Federal Appeals Court Tosses Democrat Lawsuit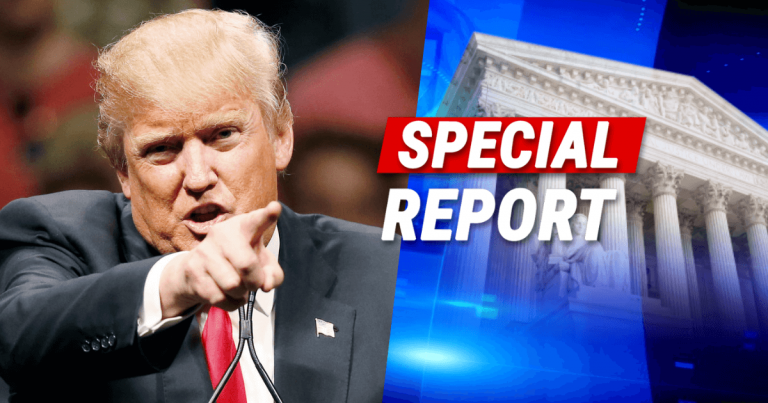 The president had a challenging start to the new year, but things are turning around fast.
Just this week, he's scored one huge win after another.
Many people are raving about his historic State of the Union address. The Senate acquitted him of impeachment.
On top of that, Democrats are screwing up their own primary, with the Iowa chaos.
And the good news keeps coming with this court ruling.
From Breitbart:
A federal appeals court on Friday morning tossed a lawsuit brought by congressional Democrats alleging that President Donald Trump violated the Constitution's emoluments clause by using the White House to profit from the presidency…

The development comes after the panel of three judges expressed doubt in December as to whether individual members of Congress could bring the suit, rather than Congress.
Nice! The D.C. federal appeals court tossed out a lawsuit by Democrats who tried to sue Trump over his business connections.
The president relinquished control over the Trump Organization before he entered office. Yet Democrats still accused him of profiting from being president.
What a crock. Trump was a billionaire long before he became president. He didn't need to enter public office to get rich.
Unlike most Democrats, who seem to think that public service is a get-rich-quick scheme.
Is this yet another instance of Democrats accusing Trump of something they are actually guilty of?
Let's not forget about Clinton and her "Foundation." Or the sweetheart deals Obama got after leaving office. Or the still-pending between former Vice President Joe Biden, his son, and Ukraine.
So… who really profited off of their time in office?
The court threw out the case, largely because these Democrats did not get approval from Congress. They individually tried to sue the president, which did not fit requirements by law.
This entire charade begs the question: is there anything the Democrats won't do to try to stop Trump?
What's next? Will they complain about the kinds of shoes he wears? Or perhaps his favorite brand of soft drink?
Honestly, that's as crazy as everything else they've done.
SHARE to tell everyone how Trump is beating the Democrats!
Source: Breitbart