Trump Activates 'Defense Production Act' – Gives Donald The Power To Get More Coronavirus Medical Supplies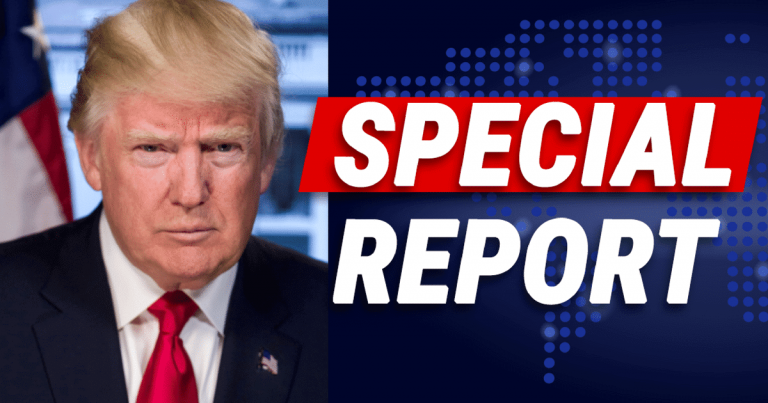 If you're like millions of other Americans, you are watching every news conference held by the president.
Each day, his task force is updating the country with news about COVID-19. Today, the president promised some reassuring information coming from the FDA.
As well as other news about how the government is acting to battle this disease
He made a major announcement that will empower him to cut through limits to getting supplies.
It's all thanks to the Defense Production Act.
From Washington Examiner:
President Trump announced that he will be invoking the Defense Production Act to combat the spread of the coronavirus…

The Defense Production Act of 1950 allows the president to incentivize companies to make products deemed necessary to combat nationwide threats. The policy allows the president to go as far as forcing companies to produce products, if needed.
Today, the president is invoking the Defense Production Act to battle the coronavirus.
This act gives him authority to make contracts with companies that produce needed supplies during a time of crisis.
The act goes as far as empowering the president to force companies to ramp up production, if needed.
That means, companies in the United States will be working for the government to produce medical supplies.
We know some of the supplies needed to battle this disease include face masks, respirators, various medical equipment, and treatment.
This act can provide an all-hands-on-deck approach to acquiring those supplies. It means Trump and his team can quickly get what they need and send to the areas that need it most.
This is a big step in the battle against COVID-19. This act was passed in the 1950s to help America during the Korean War.
With this power, Trump is mobilizing America's manufacturing might and ingenuity to tackle this situation.
It will increase production of needed supplies (and keep many working) while stemming the spread of the virus.
SHARE to thank President Trump for doing everything it takes.
Source: Washington Examiner