Trump Admin Is Closing In On Russian Bounty Source – The List Of Potential Leakers Is Narrowing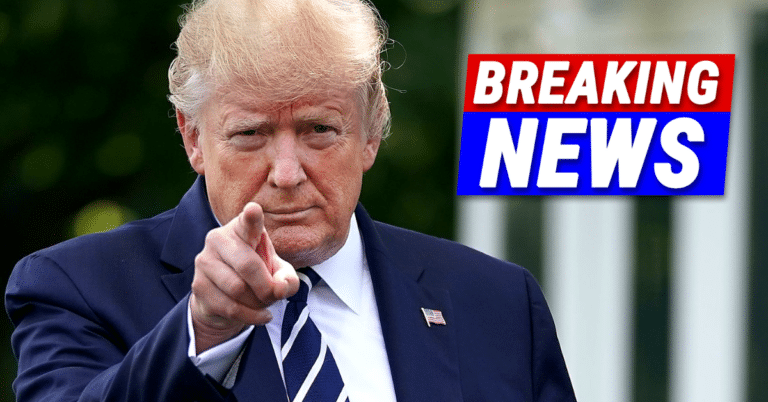 What's Happening:
Last month, the New York Times published a story claiming that Donald Trump was briefed on Russian bounties set on American troops' heads. The story asserted that Trump knew about this intel, but apparently did nothing.
The media was quick to pounce on this report, despite the Times' unwillingness to name the source in order to verify the claim.
The White House denied the story and was backed by the Pentagon. President Trump said he was never briefed, suggesting the intel was of low quality and not worth his time. Still, the media harped on this issue, due to the gross bias in most media outlets.
But now, it appears the White House has flushed out the possible figure who first leaked this rumor to the press:
Top White House officials have reportedly narrowed the list of potential individuals who could have leaked information about Russian agents providing funds to Taliban-linked militants to target American troops in Afghanistan.
According to the report, fewer than ten people remain on the list of suspects in this internal investigation. It would appear that someone in the administration leaked this information, with the intent of damaging the president.
The Pentagon defended the president, stating that the intel in question was not credible. It is common for intelligence agencies to uncover "false flags" and other information spread by foreign agents abroad. But it would be unlikely that intelligence officials would burden the president with information that lacked enough evidence to be believed.
That suggests that the supposed leaker either fabricated the story that Trump was briefed or did not deny the Times' suggestion that he was. Which would mean this person is possibly a partisan figure seeking to influence the upcoming election.
Early in Trump's first term, various leaks reached the liberal media. They reported on outrageous rumors about the president's conduct in the White House—none of it was verified. Yet the press was quick to spread these leaks as if they were accurate. This only encouraged Americans to continue to label apparently biased outlets as "fake news."
This appears to be the first damaging leak in a long time to reach the press. It doesn't mean there haven't been other leaks, just that the media has refused to report them. With the economy recovering from the lockdown and Joe Biden struggling with his own problems, it was possible the Times pushed this narrative simply to affect the election.
Should the leaker be identified, the White House would most likely fire them immediately.
Key Takeaways:
The White House is reportedly close to finding the "bounty" leaker.
The media made much of an unsubstantiated report that Trump did not respond to this intel.
The Pentagon defended the president, saying the intel was of low quality.
Source: The Hill