Trump Wants To Send Americans Direct Help – He Plans To Send Citizens Checks Of At Least $1,000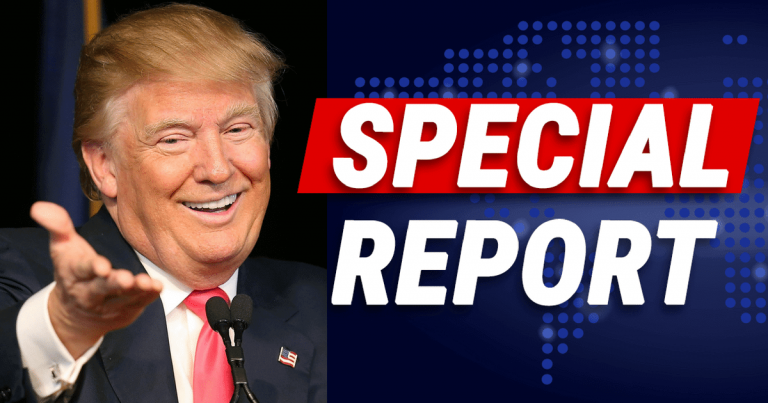 Fear over the coronavirus has already hit the economy hard—and our president is fighting back.
There's no telling how small businesses and companies will be affected by this outbreak. We'll recover in the long term, but over the next few weeks, things might get tough for some.
The president wants to make sure Americans' pocketbooks aren't slammed by this situation.
Congress has already worked on two bills, targeting key areas of the economy. Word is Trump is pushing for another package that will bring stimulus to many businesses.
But the president doesn't want to forget the individuals who might need cash in the meantime.
So, his treasury secretary is proposing a quick injection of cash—now.
From Bloomberg:
The Trump administration is discussing a plan that could amount to as much as $1.2 trillion in spending — including direct payments of $1,000 or more to Americans within two weeks — to blunt some of the economic impact of the widening coronavirus outbreak.
According to sources, Steven Mnuchin is pitching a plan to send checks of $1,000 or more to Americans in the next two weeks.
He wants to spend at least $250 billion right away. And another $500 billion four weeks later, if there's still a need.
The president wants to focus on those people who will be hit hardest during this situation. We're not talking about "golden parachutes," folks. But checks for hard-working families that might suffer, due to sickness or a drop in business.
This might be a bitter pill for fiscal hawk conservatives to swallow. But it might keep Americans' pantries filled, if they see a drop in their pay over the next few weeks.
Right now, it's uncertain times. The next two weeks are critical, both for the spread and recovery of this virus and our economy.
These checks can mean the difference between crippled communities or thriving ones.
SHARE to thank President Trump for taking care of all American citizens.
Source: Bloomberg