Trump Drops COLOSSAL Anvil On Obama's Food Stamp Leeches – BOOM!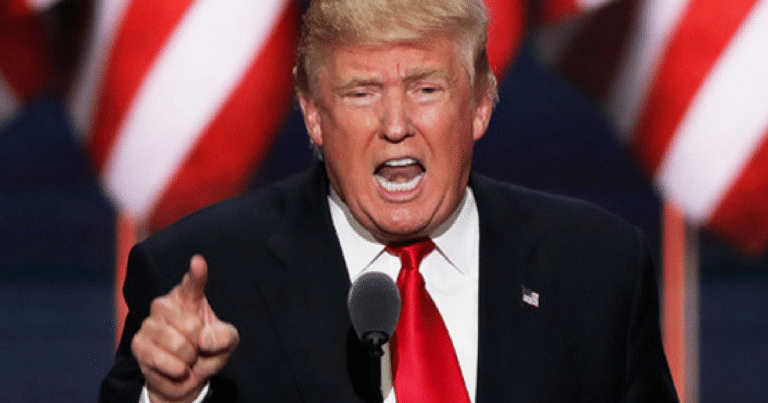 At one time, Americans were reluctant and even embarrassed to accept welfare.
But Democrats not only expanded welfare programs, they encouraged people to enroll in them, and to stay on them permanently.
Getting people hooked on welfare has been the Democrat reelection strategy since the '70s, and it has worked like magic.
Nowadays, people are PROUD of being on assistance.
And as a result, the work ethic of an entire country has taken a severe hit.
That's why President Trump and Republicans in Congress have been working so diligently to bring jobs back to America, by lowering taxes and negotiating great deals.
Now more people are working than ever before, and are no longer taking money from hard-working Americans.
Thanks to President Trump, programs like food stamps are quickly declining.
From Breitbart:
"Participation in the nation's food stamp program has sunk to an all-time low, reaching its lowest level in nearly a decade…

…according to the latest data from the U.S. Department of Agriculture (USDA)."
The most recent USDA data reveals that 38,845,997 Americans took part in the Supplemental Nutrition Assistance Program (SNAP), the federal government program responsible for administering food stamps, in August 2018.
The last time American participation in the food stamp program dipped this low was nine years ago, when 38,184,306 Americans received food stamps, according to the data.
The most up-to-date numbers also show enrollment in food stamps has declined for ten straight months."
Since Trump was elected to office, 3,288,304 people have been lifted out of poverty and no longer need food stamps.
That's one HECK of an accomplishment, wouldn't you say?
The Trump administration's new regulations requiring food stamp recipients to work in order to receive benefits have played a big role, too.
Comparison: Trump gets people off of food stamps while Obama enslaved Americans to food stamps.
That's because we have a savvy President who understands the economy and loves this country, and wants to see all Americans fulfill their God-given potential.
Obama only wanted to implement his Marxist policies and turn the United States into a shadow of its former greatness.
Reason enough to NEVER elect a Democrat president!
Source: Breitbart