Just Hours After Trump's Indictment – Donald Makes a Mega Announcement for His Fans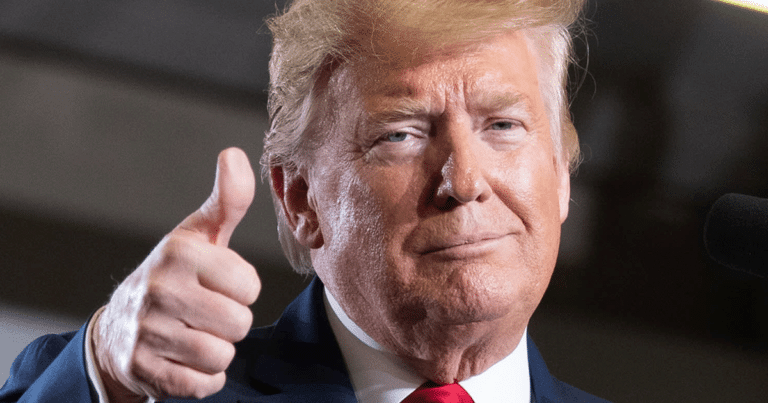 What's Happening:
Many Americans, perhaps most Americans, believe Democrats are indicting Trump over the election. It is possible they are throwing all these attacks at him, hoping that the controversy will discourage voters from supporting him.
It's probably why all this is going down right at the start of the primary season.
But is it working? Sure, CNN and other liberal outlets are laughing with glee that Trump was indicted by the DOJ. And their braindead viewers (who were never going to vote for Trump), want to see Donald strung up by his toes. But it doesn't seem to be working with many other Americans. And Trump just made a huge announcement that will have liberals sick.
From The Post Millennial:
President Trump has raised $7 million for his 2024 presidential election campaign since being criminally charged by President Biden's Department of Justice for allegedly mishandling classified documents…

Following the court appearance, Trump's election campaign held a donor fundraising event at Trump's Bedminster Club in New Jersey and raised $2.1 million. Another $4.5 million was raised digitally, according to Reuters.
Huh. Just one day after Trump appeared in court, his campaign raised $7 million. That's a record since Trump is the only person who has ever run for re-election, while being indicted by his political rivals.
I'd like to see Joe Biden try that!
Seven million is no chump change. This was donated by Americans who still support him, despite these idiotic indictments from the left. It seems Americans firmly believe Trump is being persecuted by Democrats–and are opening their wallets to help him get re-elected.
Let's be honest, Joe Biden's record is terrible. His approval ratings have been the worst ever seen. Democrats are terrified of old Joe having to go up against Trump again. Donald will eat him for breakfast.
Americans blame Biden for inflation, exploding crime, an open border, and so much more. Biden even took sides on the transgender controversy, hanging the gay pride flag from the White House. Does anyone in their right mind think he has a snowball's chance against Trump?
It could very well be that Democrats are trying to shut down Trump's campaign now before he gets more momentum. But all this controversy seems to be fueling his momentum, not stopping it.
If they throw another curveball at him, he might raise even more money!
Key Takeaways:
Trump raised $7 million on the day after his arraignment.
Democrats in the DOJ are indicting Trump over the documents case.
Many Americans believe Democrats are trying to meddle in the 2024 Election.
Source: The Post Millennial