Trump's Top Attorney Sues The FBI – Demands Linchpin Evidence Of Comey's 'Spies" In Donald's White House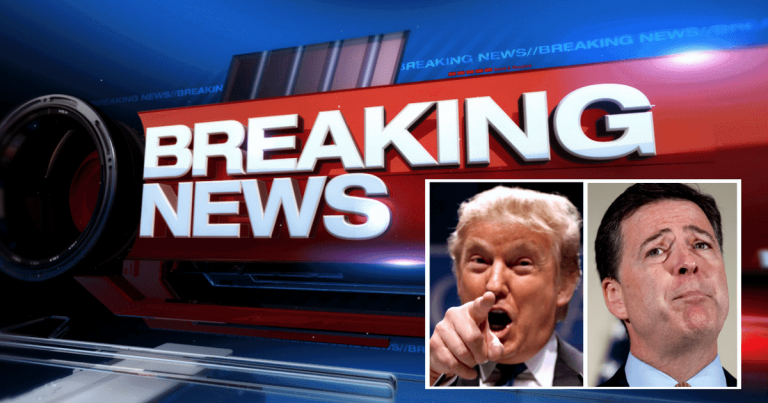 Donald's closing in on Jimmy – and there's nothing he's not willing to do!
If you thought the FBI was back in shape after James Comey was fired, think again.
We know that Comey had moles in the White House. The traitorous FBI head ordered at least two agents to monitor the administration, reporting back to him.
This shocking scheme was part of Comey's efforts to frame Trump and force an investigation. He wanted a witch hunt against the president, hoping to find dirt to add fuel to the flames.
Even with Comey gone, there still are rats in the basement. Trump and his attorneys were demanding information about them from the FBI for months. The FBI has refused.
Now Trump's top attorney is bringing out the big guns.
From Washington Examiner:
A conservative watchdog group filed a Freedom of Information Lawsuit against the FBI seeking information about two bureau officials it accuses of being "spies" for former FBI Director James Comey in the White House…

"If these Deep State agencies will not comply with the law until a federal court forces them to, then we'll keep filing federal lawsuits and taking them to court," the group said in a statement.
Boom! Jay Sekulow, head of the American Center for Law and Justice, is filing a Freedom of Information Lawsuit against the FBI.
There was a deadline for the FBI to provide information about the agents who were spying on Trump for Comey.
The FBI, shockingly, ignored the request and let the deadline pass.
That seems to suggest that even with Comey gone, there are a few agents who refuse to come clean.
It's not too surprising. If FBI agents were going back on their vows, secretly spying on the President of the United States, I doubt they would admit it.
But what they were doing was wrong. And the president has the right to know who was colluding with Comey to frame the administration.
The FBI answers to the president. It is supposed to follow out the Commander in Chief's orders. But Comey's FBI was trying to undermine the duly elected president.
He may have been fired, but there are still consequences for those who helped him.
This lawsuit will force the FBI to fess up and reveal just what was going on. They might still resist, but I have a feeling a judge won't be too kind.
SHARE if you think Americans have the right to know which Democrats tried to undermine Trump!
Source: Washington Examiner