Trump Gets Major Liberal Backing for Twitter Return – Donald Quickly Responds, Says His Place Is on Truth Social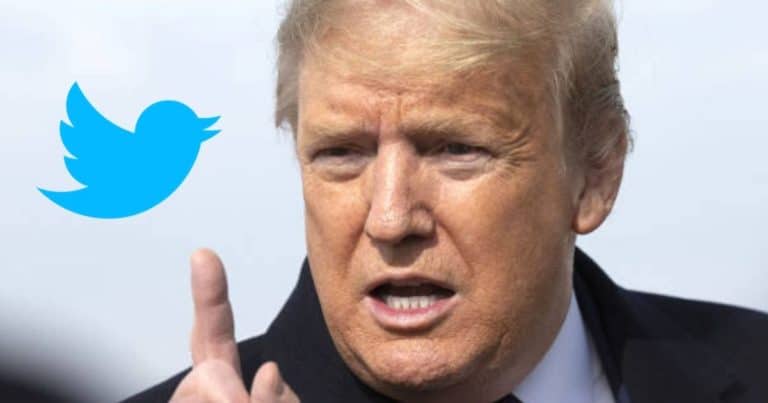 What's Happening:
Liberals panicked when Elon Musk, soon to be Twitter's sole owner, stated he would reverse the site's lifetime ban of Donald Trump.
But despite the left's outrage, a very unlikely ally supported the idea.
From Fox News:
The American Civil Liberties Union (ACLU) is backing former President Trump's return to Twitter after Elon Musk says he'd lift the permanent ban once his takeover of the tech giant is complete…

"When a handful of individuals possess so much power over the most important forums for political speech, they should exercise that power with restraint."
Of course, people want to know what Trump thinks. And he gave his answer.
From Fox News:
"We're very supportive of what Elon is saying," Nunes told "The Story." "The question is, will he accomplish what he's saying dealing with the employees, dealing with the algorithms?"

"TRUTH social is wide open right now in the Apple app store. You don't have to ask anyone's opinion. There's no Big Tech tyrant that can cancel you. You don't have to go to a billionaire to ask permission. You're let on, Democrat, Republican, whoever you are. And we're not going to censor you for political speech.
According to Trump ally and staffer Devin Nunes, Trump is supportive of Musk's takeover of Twitter. But Team Trump is waiting to see if Musk will make good on changing the platform for good.
Nunes wants to see what Musk will do with employees who have had it made censoring conservatives for years. And how will Musk deal with algorithms that seem to conveniently prop up liberal posts, but bury conservative ones?
This comes after the ACLU—a far-left political activist group—supported Trump being reinstated to Twitter.
This is a rare instance when the radical group's views actually align with conservative values. Unlike most leftist groups these days, the ACLU seems to be standing by the notion of freedom of speech.
But will Trump ultimately return to the social network? For now, he appears committed to his growing TRUTH app.
Time will tell, though. If Musk is successful at turning around Twitter, perhaps Trump will use it. Occasionally.
Key Takeaways:
The ACLU supported Musk's promise to reverse Twitter's ban on Trump.
TRUTH CEO Nunes said Trump is "supportive" of Musk's changes.
Trump, for now, is focusing on using his new social platform.