After President Trump's "Best Week Ever" – Donald Tops It Off By Far Exceeding Jobs Expectations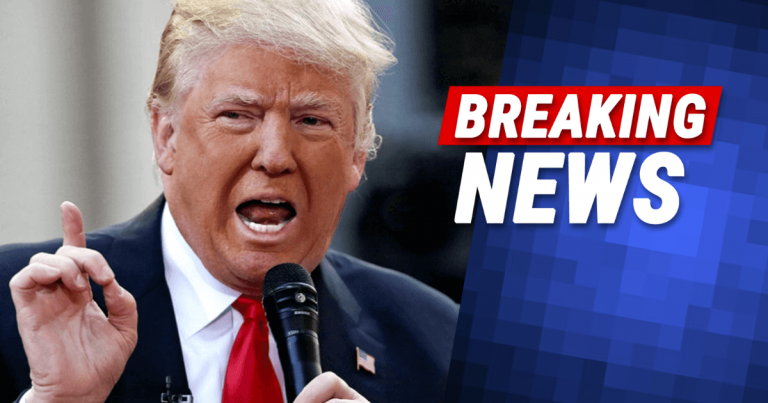 President Trump's week couldn't get any better, right?
Many people on both sides are saying this is the best week of his presidency. It could be a sign of things to come in the 2020 race.
Trump won in Iowa as the Democrats collapsed. He inspired millions with his State of the Union address. The Senate acquitted him of impeachment.
Even Nancy Pelosi is losing it, ripping up speeches, snapping at reporters and turning off American voters.
How can it get any better?
How about this?
From Daily Wire:
Just when you thought this week couldn't get any better for President Donald Trump, government figures released Friday show that the administration, again, outpaced jobs expectations.

In the month of January, 225,000 jobs were added, according to Labor Department figures, far exceeding the Wall Street estimate of 158,000 jobs, CNBC reported.
Wow. The January job's report came out this week and it's better than predictions.
Wall Street estimated an increase of 158,000 jobs. Instead, America gained a whopping 225,000 jobs.
On top of that, the unemployment rate dropped to 3.6%. Average hourly earnings rose 3.1% from last year.
Remember when "experts" predicted Trump's presidency would lead to economic ruin? Where are those guys now?
Since Trump entered office, we've seen unprecedented, economic success. Millions of jobs were added to the country. Wages are rising. None of the "doom and gloom" the media predicted came true.
Now, we have yet another month of success.
Why is this all happening? I think you know why. President Trump has put American workers ahead of special interest groups and lobbyists in D.C.
He slashed regulations and taxes, paving the way for companies to thrive.
How are any of the left's 2020 candidates going to top that? From all appearances, they are promising to reverse Trump's economy with massive new taxes.
SHARE to tell everyone how Trump's economy is on fire!
Source: Daily Wire