After Trump Turns The Media Against Biden – Sleepy Joe Loses It On Live TV: "Focus On This Man"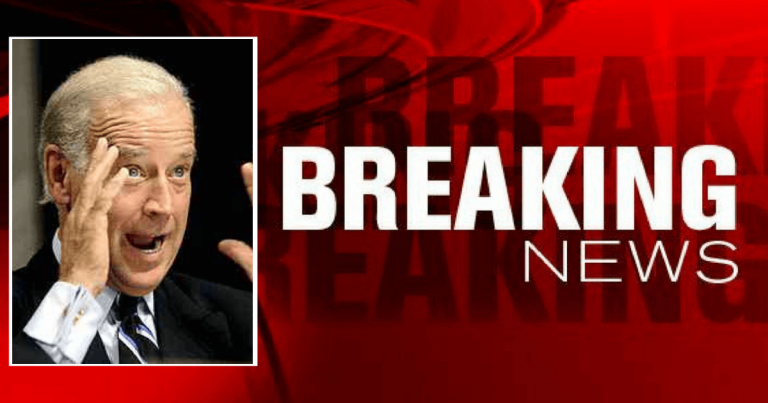 Trump just turned the tables on Biden – watch Joe lose it in front of the nation!
My, how Sleepy Joe has fallen!
Biden was the prohibitive frontrunner just months ago. As Obama's VP, it looked he was the party's pick, the guy who could actually beat Trump.
Then he had to speak, and his teeth almost fell out. The daily gaffes started back up, but it looked like Democrats were willing to forgive anything to beat "The Donald."
And then the Democrats cracked open the Pandora's Box that is the Ukraine impeachment investigation.
Turns out, Trump has been able to turn it against Joe. Donald's approval rating hasn't budged, while Joe , on the other hand, has plummeted in the polls.
The evidence is mounting that Joe and Hunter Biden are not as innocent as they claim. If anyone made a quid pro quo, it's Biden, not Trump. And now Elizabeth Warren is the new frontrunner.
Well today Joe made the mistake of losing it, right in front of the press. It's a pretty epic way to tank a campaign.
From YouTube/CNN:
Oh, Joe, I don't think you're going to recover from this one.
Biden went out there and said he wouldn't answer any questions on Hunter, instead only trying to smear Trump.
But he couldn't keep himself together. At this point even the media are turning on him, and he lost his temper multiple times.
Looks like Biden, one of the only people even Democrats think could beat Trump, doesn't have the "temperament" to be President.
Funny, that's exactly what they accuse Trump of, but Trump is keeping his cool under the pressure of impeachment.
Biden's already lost the lead, but watch as his numbers drop off a cliff this week as this video gets around.
Which means the chances of 4 more years for Trump are going way up.
SHARE to make sure everyone sees Joe Biden's meltdown!
Source: YouTube