Trump Torches Biden's Shameful Move – Donald Orders Joe To Reconsider, and Fast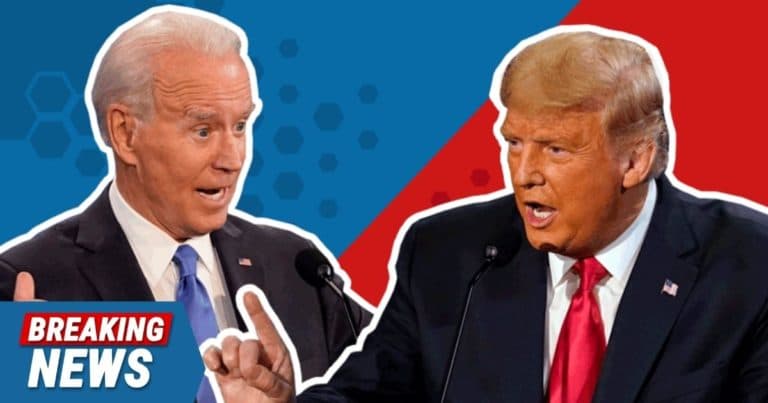 What's Happening:
Joe Biden has dropped a lot of rotten eggs in his first few months in office. But it seems like this one is particularly objectionable to Donald Trump.
Most of Joe's decisions appear to be a knee-jerk reaction to President Trump's policies. Whatever Trump did, Joe does the opposite.
Hardly the actions of a visionary leader, is it?
Donald Trump is breaking the precedent set by other presidents and is very vocal about Biden's terrible policies (almost as if he's still running a campaign, huh?). And he's coming down very hard on Biden's latest mistake.
From Daily Caller:
Former President Donald Trump called on President Joe Biden Sunday to reconsider extending the United States' deadline for a full withdrawal from Afghanistan…

"First, we can and should get out earlier. Nineteen years is enough, in fact, far too much and way too long…

Secondly, September 11th represents a very sad event and period for our Country and should remain a day of reflection and remembrance honoring those great souls we lost."
President Trump has secured an agreement to withdraw our troops from Afghanistan on May 1 of this year.
Naturally, Biden screwed up that deal. He pushed back the full withdrawal of troops to September 11.
Why? Is Biden so bad at his job that he delayed this much-needed withdrawal by months? It seems so.
One of Trump's hallmarks in office was to broker deals nobody thought possible. He secured many deals in the Middle East, that should ensure peace among countries.
Biden doesn't have a shred of the reputation for deals as Trump does. He clearly ruined one deal. How many more will he foul-up?
Trump warned that 19 years is long enough to mess around Afghanistan. Our men and women deserve to be home, before the Summer, to be with their families.
Biden is risking more loss of life by extending their stay by so many months. And he gives no good reason for doing so.
Trump also explained that doing it on September 11 takes away from the Day of Remembrance for the victims of 9/11.
Clearly, whoever is making the decisions in the White House has no idea what they're doing. For once, why don't they take Trump's advice?
Key Takeaways:
Trump criticized Biden's delay in withdrawing troops from Afghanistan.
Trump had them coming home on May 1, Biden pushed it back to September 11.
The 45th president condemned Biden for fouling up deals he had originally made.
Source: Daily Caller