After Trump Walks Into Black History Month Event – Donald Is Met With Chants Of 'Four More Years'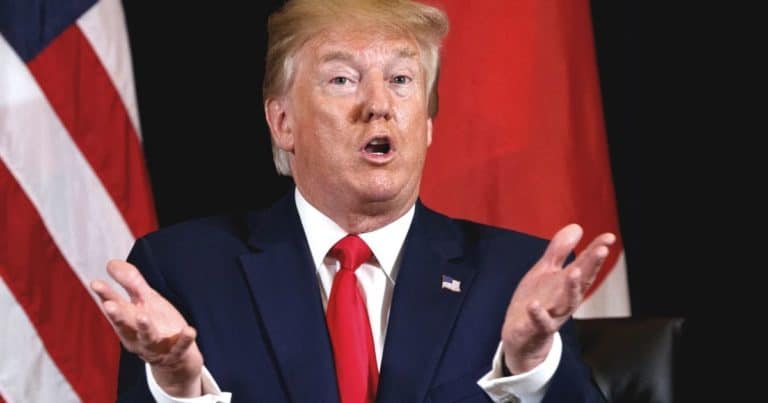 Just like many presidents before him, Donald Trump celebrated this year's Black History Month.
In fact, thanks to him black Americans might be enjoying one of their best times yet. Black workers are enjoying the lowest unemployment in history.
Wages are rising, as businesses invest in opportunity zones across America. One ex-NFL play even called Trump the "first black President."
(Take that, Clinton!)
But as he walked into his Black History Month event, I'm sure he didn't expect to hear this.
From Daily Caller:
President Donald Trump was introduced at a Black History Month reception Thursday in Washington, D.C. to chants of "Four more years" from the crowd.

"We love you and thank you very much everybody," a smiling Trump declared.
As Trump was introduced into this week's BHM reception, the crowd chanted "four more years."
We know that support among black voters is growing. Many around the country are waking up from the lies of the MSM.
They are seeing a president working tirelessly to secure their futures. Instead of playing to the status quo, Trump is bringing real results.
You don't have to be an expert to see that. And plenty of black votes are ditching the left to jump aboard the Trump train.
How about you? Do you want four more years for Trump? Do you think Donald is ushering in the diversity in America's history?
SHARE if you want Trump to be president for FOUR MORE YEARS!
Source: Daily Caller