Trump Drops Border Anvil On Congress – Burns Washington Swamp Down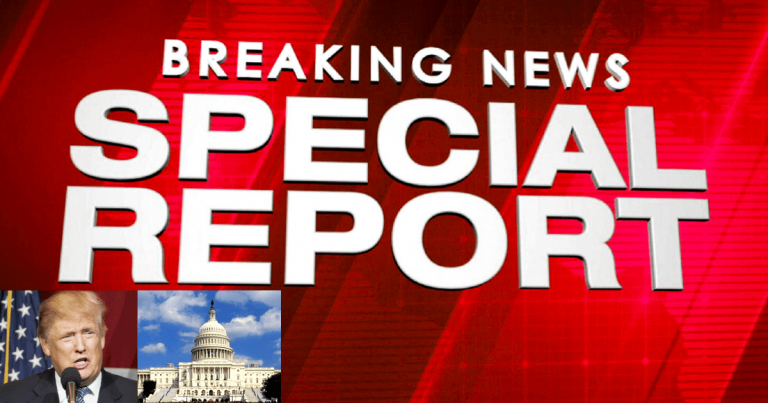 Democrats thought Donald was done – turns out he's just getting started.
Democrats lost the border wall battle this spring. But we know it's not over.
Caravans continue to push into our country, and they're getting bigger every day.
America is still fighting with one hand tied behind her back. President Trump got some funding for the wall, but we know it was just a down payment.
Now, Donald is dropping a border anvil on Congress, demanding they hand over what he needs to get the job done.
From the Washington Times:
President Trump will send Congress a supplemental budget request this week demanding more money to secure the border amid the ongoing humanitarian and security crisis, the acting Homeland Security secretary told Congress on Tuesday, setting up a massive battle with Democrats.
BOOM!
Trump promised us a big, beautiful wall, and by God, he's going to build it.
Even if he has to burn the Washington swamp to the ground to do it.
According to DHS, Trump will send Congress a supplemental budget request for more money to secure the border.
I don't know about you, but I'd love to know how much he's asking for. It's sure to be in the billions again because the crisis is so big.
We know the humanitarian problem at the border continues almost totally unhindered. With it comes a big threat to our national security.
This has got to stop.
Donald's not really asking—he's telling them. He needs this to stop the tidal wave coming our way.
Trump was able to secure funds by declaring a national emergency, but much more needs to be done.
In addition to the wall, there needs to be more manpower to handle asylum requests and agents to apprehend border jumpers.
The issues along the border continue to get worse every day. We don't have to tell you lives are at risk.
Instead Congress wastes their time with pointless subpoenas and endless accusations.
What have they ever done for you?
Makes you wonder why anyone would vote for these clowns…
If Congress rejects Trump's request again, there will be serious repercussions. America cannot last with this crisis on our land.
SHARE to tell Congress to give Trump ALL the border money he needs!
Source: Washington Times