Trump Pulls A California Switch-Up – California's Liberal 9th Circuit Court Just Flipped Conservative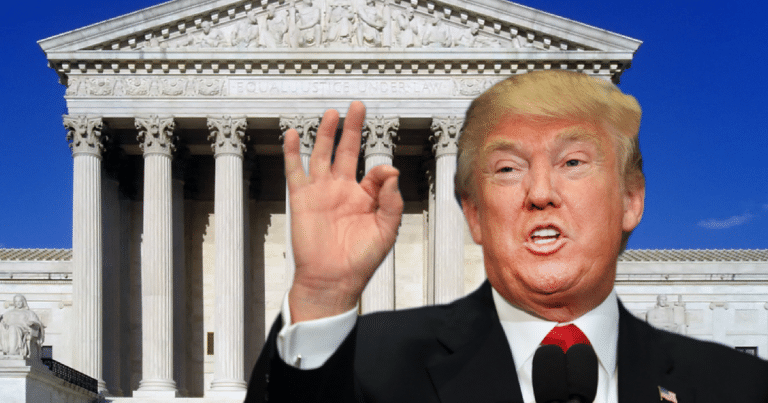 As the media whines about his tweets, President Trump has been quietly making a major change—one many thought could never be done.
And I don't say that lightly. One of the left's biggest strongholds has quickly been whittled away.
The Democrats have been preoccupied with impeachment, their sad 2020 primaries, and the ups and downs of the stock market. They haven't even noticed this history-making change.
But thanks to Trump—and tireless supporter Mitch McConnell—the left has lost what they may consider their most precious possession:
The 9th Circuit Court.
From the Los Angeles Times:
Because of Trump's success in filling vacancies, the San Francisco-based circuit, long dominated by Democratic appointees, has suddenly shifted to the right, with an even more pronounced tilt expected in the years ahead.
This is pretty huge. We've been watching as Trump's appointments to the super-liberal 9th Circuit Court of Appeals turned it into a moderate bench.
But now? After so many appointments, the once radically leftist court is now… conservative.
And the liberal media mourns that it will tilt even more left in the years ahead. That's because Trump will continue to appoint more judges as seats are made available.
(And because he will win re-election.)
If you need a reminder, this is pretty significant. One of the major ways Democrats push their progressive agenda is through the courts.
You may live in a nice, happy conservative state. But the 9th Circuit had so much power, their rulings affected the entire country.
And because it was based in San Francisco, Democrat senators from CA were able to push to get liberal judges on the bench.
Thankfully, Trump and McConnell ignored that long-standing tradition, picking judges they wanted.
Its outraged senators like Kamala Harris, but hey, it's not like they bother to respect anything Trump does!
Because of this, key court cases brought before the 9th Circuit will be decided by Constitutional judges.
They won't tolerate a radical, liberal interpretation of our laws. They will stand up for our traditional values and beliefs.
Which means the Democrats can't ram socialism and other left-wing plans down our throats through the courts.
SHARE to thank Trump for taking the courts back!
Source: The Los Angeles Times