President Trump Sideswipes California – Donald Taunts Them For Flip-Flop, Enforcing Mexican Border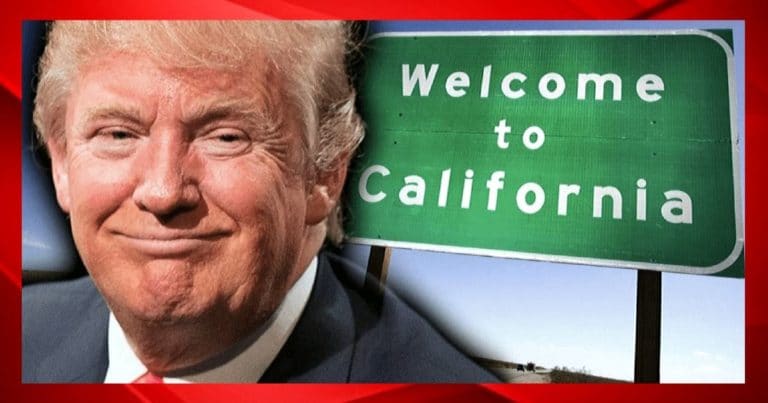 Trump loves it when he's proved right (so does his supporters). And that's especially true when he's proved right by liberals.
California Democrats have fought to keep their Southern border with Mexico open. Even if as secure border would make the state safer, they've defied Trump's agenda.
Yet now, in the face of a global pandemic, CA is suddenly flip-flopping, according to Donald. And Trump was on hand to say, "I told ya so!"
From Twitter:
Mexico is sadly experiencing very big CoronaVirus problems, and now California, get this, doesn't want people coming over the Southern Border. A Classic! They are sooo lucky that I am their President. Border is very tight and the Wall is rapidly being built!
Wow. According to Trump, Mexico is suffering a big COVID-19 outbreak. And now, the liberal-run state of California appears worried that infected folks might cross the border!
President Trump is clearly relishing the fact that, after years of "resistance," California wants a secure border.
He let them know how "lucky" they are that he's the president. Imagine if Trump hadn't been fighting to build the wall and secure the border over the last few years?
When the virus hit, potentially millions of people would have flocked into CA from Mexico. The virus might have gotten out of control.
Yet Trump has enforced our border laws and worked to secure it with his wall.
The threat of the virus entering from the South is under control, it seems, thanks to Trump's efforts.
Do you think that would have been the case if Hillary was in office?
SHARE if you support Trump's border wall.
Source: Twitter