President Trump Accuses California Democrats – Says They Are Trying Swipe Seat In Special Election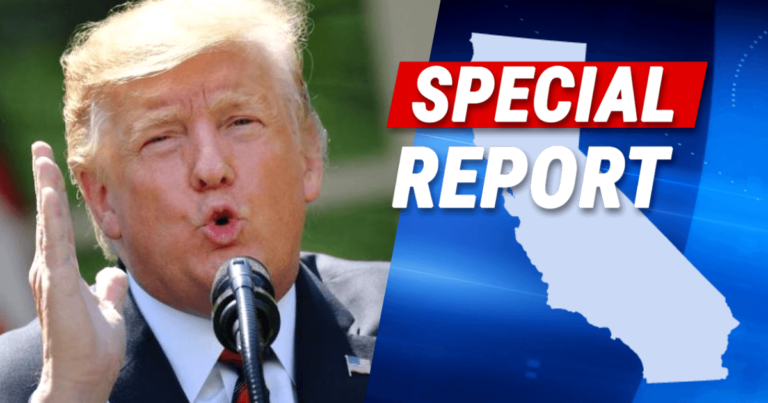 What's Happening:
A special election is underway in California to replace Democrat Katie Hill, who resigned after an ethics scandal.
Running against Democrat Christy Smith is former fighter pilot, Republican Mike Garcia. President Trump has endorsed Garcia, encouraging Californians to vote for him.
This week, Republican chair came out and stated that Democrats were trying to "steal" this race. That prompted the president to chime in once again:
President Trump called on Republicans to head to the polls for Tuesday's special congressional election in California after the leader of the National Republican Congressional Committee (NRCC) told House Republicans in a memo that Democrats were trying to "steal" the race.
Why it's Important:
Democrat Katie Hill flipped this seat in 2018, adding to the Democrats' majority in the House. Hill was forced to resign after an ethics scandal surrounding her personal life. This was seen as a prime opportunity for Republicans to shift the House in their favor.
Given the ongoing CA lockdowns, Democrats have pushed mail-in voting. Republicans consistently oppose this policy because of the potential for voter fraud.
Chairman Emmer's alert raises more concerns that Democrats will exploit the current crisis to "pack the ballot box" with mail-in ballots.
With his considerable online following and passionate supporters, Trump has a virtual bully pulpit to mobilize voters. He consistently sees success when he endorses candidates.
Perhaps his "call to arms" will be enough to motivate conservative voters in this district to tip the scales in Garcia's favor?
Key Takeaways:
NRCC chairman accused Democrats of "stealing" special House election.
President Trump took to Twitter to call conservatives to get out and vote.
House seat is considered critical in keeping chamber blue or flipping red.
Stay tuned for more updates on this election.
Source: Fox News