Trump Case Rocked by 2 Major Updates – Here's How Trump Could Turn the Tables on Joe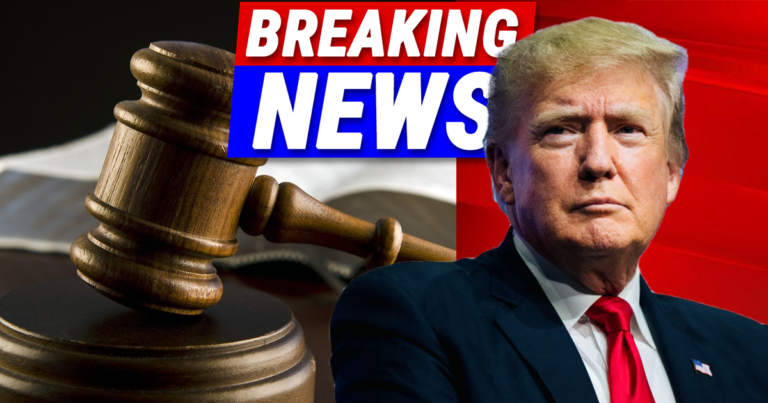 What's Happening:
Democrats appear to be pulling out all the stops to prevent Trump from winning in 2024. New York State and the federal government have indicted Trump over various charges. Some legal experts doubt these charges will hold any water. But many Americans believe this is all a scheme to hurt Trump's chances at returning to the White House.
But things might not work out as Democrats planned. These are hardly open-and-shut cases. Trump will mount impressive legal defenses and use every option to shut down the left's scheme. In fact, these trials will most likely not be wrapped up overnight. And some experts are suggesting how Trump can turn the tables on Joe.
From The Hill:
The Justice Department's massive and complex legal case against Donald Trump is likely to dog the former president well into the 2024 presidential contest…

The thorny issues raised in the classified documents battle, combined with Trump's penchant for aggressively challenging suits, suggests a long-term fight that may not even end before Election Day next year.
That's right. There is the possibility that the federal case against Trump won't even be settled by the time Americans head to the polls. This could help Trump big time. He can use this ongoing "witch hunt" against him to stir up even more support.
He might be able to urge Americans to vote for him, to send a message to Democrats who are still indicting him. But then there is an even more peculiar possibility. If Trump is elected and then convicted, he could become the first president to pardon himself!
From CBS News:
"The big unanswered question is whether the president might be able to pardon himself," Jeffrey Crouch, an assistant professor of American politics at American University and an expert on executive clemency. "No president has ever tried it, so we don't know what the result would be if it was attempted."
Trump might be able to pardon himself if he's re-elected and then convicted by the Democrats. Some legal scholars are trying to figure out if Trump has the constitutional authority to do such a thing.
As if Democrats even care about the Constitution, anymore! The only reason Trump might end up in a position to pardon himself is because Democrats took the unprecedented steps of indicting a former president over paperwork.
Democrats have made it clear they aren't interested in Americans deciding their next president. They have gone to great lengths to condemn Trump before the first trial even begins. Democrats have thrown out historical precedent and constitutional norms, just to keep Trump out of power.
Regardless of what he does, in the end, it will their fault he does it.
Key Takeaways:
The Democrats' cases against Trump could stretch beyond Election Day.
Trump might use this as a way to energize voters to support him.
If convicted, a returning Trump might have the power to pardon himself.