President Trump Makes Change To Stimulus Checks – Now The Paper Checks Will Include Donald's Name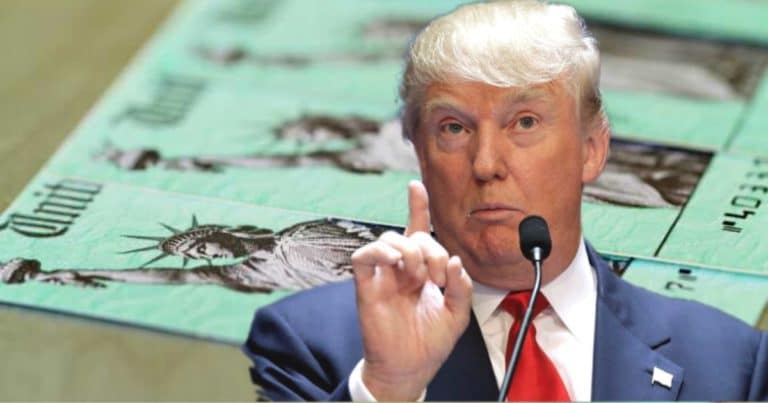 Millions of Americans have received their relief payments through direct deposit. But many will be getting checks in the mail.
Trump decided to make a small change to the checks.
And it's triggering liberals beautifully.
From Fox News:
President Trump's name will appear on millions of economic stimulus checks sent to Americans as part of the $2.2 trillion stimulus package passed by Congress and signed by the president last month in an effort to stem the economic effects of the coronavirus.

Sources confirmed to Fox News that Trump's name will appear on paper checks — in the memo section — though his signature is not expected to be included.
Lol, wow! The relief checks that will be sent to Americans will include the president's name.
Just imagine all those liberals, suffering from Trump Derangement Syndrome, being forced to cash checks with his name on it!
These are people who still say that Trump isn't their president. Hmm… I wonder if they can keep saying that if they take his money?
If it weren't for Trump, this money would never have come through. Democrats in Congress were playing games, delaying the legislation.
It was the president who pushed on the gas, motivating Congress to get the job done. He then signed the bill into law, ensuring Americans who need an injection of cash could get it.
Some might call it a political play. But it seems like Trump is just reminding America that he has been working tirelessly to end this crisis.
He hasn't neglected any option for defeating this disease while helping Americans.
For nearly two months, he's held daily briefings, so not one American was left in the dark. (CNN might not air them, but hey, there's always YouTube!)
It seems fitting that these checks will bear his name. Love it or hate it, it was his decision.
And if Democrats don't like it, they don't have to take the money. Seems fair, right?
What do you think—should Trump's name be on these checks? Comment below.
Source: Fox News