In Move To End Financial Ties With China – Trump Calls For A Stop To Federal Retirement Funds Invested In Chinese Companies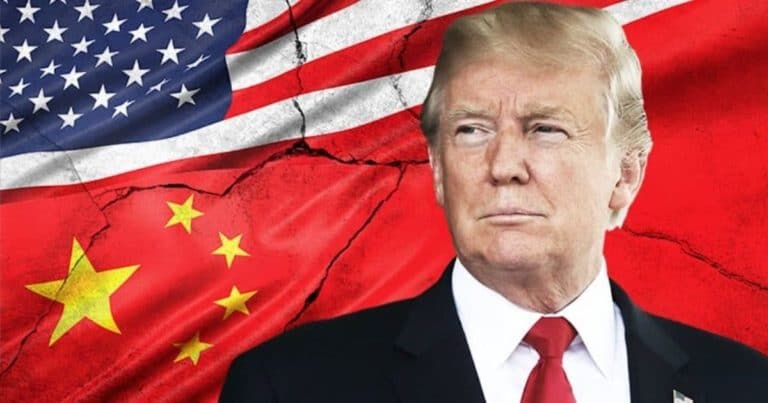 What's Happening:
President Donald Trump plans to sever ties between the United States federal retirement funds and Chinese equities.
This is according to a letter from national security adviser Robert O'Brien and National Economic Council Chair Larry Kudlow.
The letter, penned after realizing that "billions" of federal employee retirement funds were headed to Chinese companies, was sent to U.S. Labor Secretary Eugene Scalia.
It reads in part:
It has come to our attention that billions of dollars from our federal employees' retirement funds in the Thrift Savings Plan (TSP) will soon be invested in Chinese companies.

This action would expose the retirement funds to significant and unnecessary economic risk, and it would channel federal employees' money to companies that present significant national security and humanitarian concerns…
Why it's Important:
This represents another step in the Trump administration's desire to distance the U.S. from China.
The President has encouraged such moves in the past, and continues to push his "America First" motto.
The letter further states that some of the Chinese companies in question "present significant national security and humanitarian concerns" for the U.S.
Certain Chinese companies in line for these federal retirement funds could prove questionable.
For example, the list includes military contractors that work with the People's Liberation Army, as well as manufacturers of surveillance equipment.
And has the pandemic had an impact on this decision? In short, yes:
The Chinese Government concealed critical information from the United States and the rest of the world regarding COVID-19 and exacerbated the ensuing global pandemic.

After first reporting its cases of the novel coronavirus in late December 2019, the Chinese Government concealed and delayed releasing critical information about the virus's origins and characteristics.
The letter concludes that the epidemic "dramatically increases the risk that Chinese companies could be subject to sanctions or boycotts that jeopardize their business profitability."
Key Takeaways:
The Trump administration has found another way to cut financial ties with China.
Billions in federal retirement funds are currently slated to go to Chinese companies.
A letter sent to the U.S. Labor Secretary intends to halt this action.
The letter cites "significant and unnecessary economic risk" as well as concerns regarding China's reaction to the COVID-19 pandemic.
Source: The Daily Wire