After Trump Threatens China With Sanctions – The Communist Country Tells America To "Give Up Its Wishful Thinking"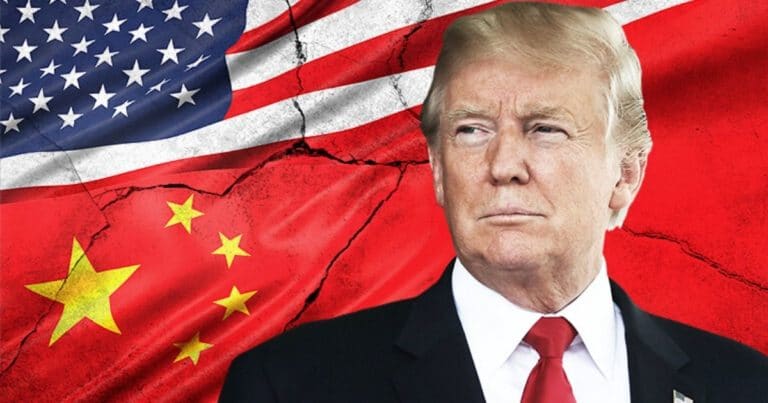 The War of Words between the United States and China is heating up. And it could become more than just words.
First, China has taken aggressive action against Hong Kong.
So, the Trump administration promised a swift response.
From Washington Examiner:
The Trump administration warned China that it would likely face sanctions if it imposes its new so-called national security law designed to limit freedoms in Hong Kong and assert Chinese Communist Party dominance over the city.
News has swirled for months about the unrest in Hong Kong. But the United States is finally stepping in, saying if China goes through with their threats, we will hit them with sanctions.
President Trump has confronted China's misdeeds in the past with heavy tariffs. They have been successful in scoring better deals and rein in China's behavior.
Sanctions would be a much, heavier blow. More than tariffs, it would limit what kind of trade China enjoys with us and even our allies.
It seems this rankled China. So, they are responding with threats of their own.
From Fox News:
Wang Yi, the Chinese foreign minister, said Sunday that the U.S. should "give up on its wishful thinking of changing China" and avoid bringing the two countries to a "new Cold War."
China's foreign minister threatened that the United States' attempts to intervene in Hong Kong would result in a "new Cold War."
The communist spokesperson called China's clampdown on Hong Kong a "historic march toward modernization."
Our Take:
Sure, because laws that violate Hong Kong citizens' rights can be considered "modernization" … if you live in an Orwell novel!
You really have to wonder what China is thinking. Few nations are refusing to acknowledge China's massive responsibility for the outbreak.
Sanctions might only be the beginning of the global community's attempt at recouping all that it's lost.
Yet China thinks it can throw around words like "Cold War," expecting us to back down?
If they keep pushing, we might see even the liberal media siding with Trump. After all, many American companies (like the media) have been unwilling to call China out… thanks to the money they get from the nation.
But if China actually tries to get hostile with our country? Even CNN might be turning on them.
Thankfully for us, Trump is not someone so easily cowed by threats.
SHARE to tell China to stand down.
Source: Washington Examiner, Fox News