Trump Sideswipes "Dirty Cop Comey" – Says His Investigation Got Caught Going After Michael Flynn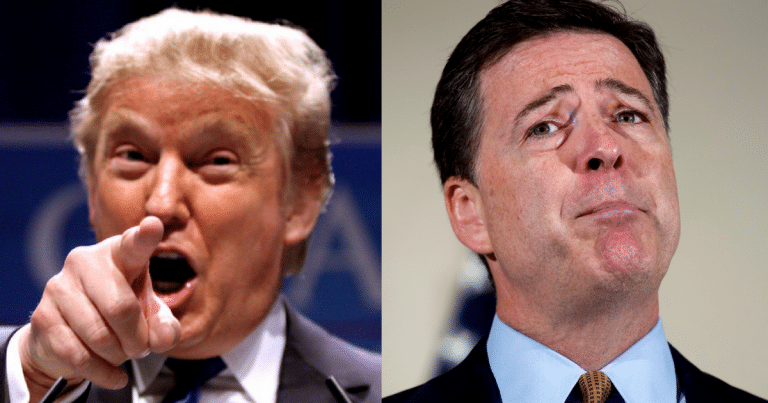 The Michael Flynn case is back in the limelight.
And this time, it seems Flynn might finally get justice … especially if the current allegations against the FBI prove true.
President Donald Trump is definitely on Flynn's side. And he believes former FBI boss James Comey was directly involved in the incident.
Trump recently took to Twitter and blasted the "scam" against Flynn in the light of freshly released FBI files.
Those files show that top FBI officials apparently questioned their ultimate goal: was it to get Flynn to lie, so he could be prosecuted and then fired?
As for Trump, he wasted no time in going after Comey:

DIRTY COP JAMES COMEY GOT CAUGHT!
That's strong enough. But our Commander-in-Chief wasn't done.
He then rushed to Flynn's defense, calling him a "hero" and saying that it should absolutely never happen again: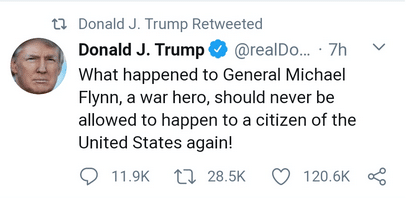 What happened to General Michael Flynn, a war hero, should never be allowed to happen to a citizen of the United States again!
Trump obviously believes that Flynn is innocent, and that the FBI abused their power.
Whether that's true or not remains to be seen. But the evidence is definitely stacking up, and America is going to get the facts soon enough.
But why haven't we heard anything about these developments from major news sources like CNN?
Trump called them out, too, adding: "They won't even cover the big breaking news about this scam!"
Right now, the validity of those handwritten notes and other documents appears convincing. And the President clearly wants answers.
Yeah, well, so does the rest of the country! Those who have supported Flynn from the beginning are clamoring for resolution.
…and finally, at long last, it just might happen!
SHARE if you believe Michael Flynn is innocent!
Source: Fox News