Donald Trump Lands Major Election Victory – 2022 Primaries Just Increased His Win Record To 85-3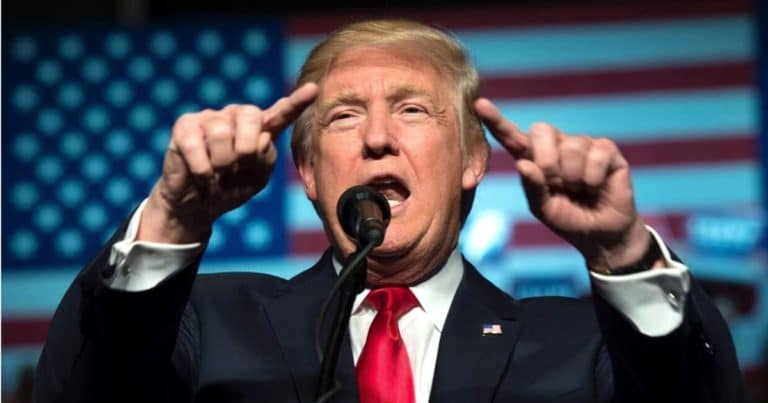 What's Happening:
We are marching closer to the November midterms. Last night, several states went to the primary polls.
Plenty of pundits are watching every race. They are looking to decide just how lasting Trump's endorsement power is. This is what they have discovered.
From Newsmax:
Republican Reps. Thomas Massie, Andy Barr, and Hal Rogers won their primaries in the state of Kentucky on Tuesday after all three were endorsed by former President Trump.
The results were much the same in North Carolina.
U.S. Rep. Ted Budd won North Carolina's Republican Senate primary Tuesday…
Budd had been locked in a tight race with McCrory for months, but he was able to turn the race into less of nail-biter with just weeks to go thanks mostly to two friends who recently became enemies — former President Donald Trump and the Club for Growth, a conservative economics group spending millions in Republican primaries.
Trump celebrated the night's results with a post on TRUTH, declaring his record is 85-3.
Donald Trump's endorsement continues to have a big effect on these primary races. After last night's elections, he is 85 and 3.
That is a record few politicians can boast about. Neither Obama nor Biden can make that kind of claim.
The media is trying to make much of the few Trump-backed candidates who lost last night. But, to date, only three of his endorsements have failed to put candidates over the edge.
That's shockingly low, especially for a man who is currently not in office.
This news is more significant than you might think. Ever since January 2021, Democrats and the media have tried to shut Trump down.
They banned him from social media and framed him for the events of J6. They continue to try to tarnish his reputation, all the while claiming he is no longer "relevant."
But Democrats are facing devastating losses this November. And they are even more terrified, given that Trump's endorsement continues to carry so much weight.
How do you think the general elections will look in a few months? Millions of Americans are already planning on voting Democrats out.
And with Trump hosting rallies and backing many GOP candidates, it could be a bloodbath for the left.
Which could continue all the way to 2024.
Key Takeaways:
Donald Trump-endorsed candidates won big in last night's primaries.
Trump is currently 85-3 for GOP endorsements.
Many Trump allies will be running for office in November.
Source: Newsmax, NBC News, TRUTH Social