Trump Scores Major Election Victory – Donald Flip-Flopper Mo Brooks Defeated by Trump-Endorsed Britt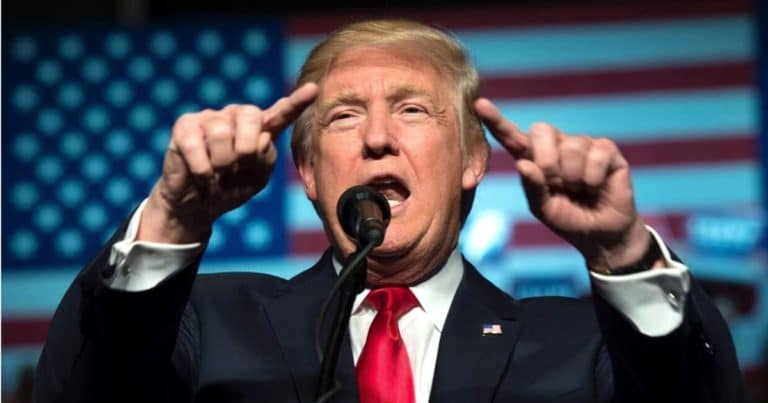 What's Happening:
The 2022 midterm cycle is heating up as voters across the country rush to the polls. The GOP primaries are deciding who will go up against Democrats in November.
Since the cycle began, Trump has been a dominant force. His nomination streak is second to none.
In one state, he withdrew his endorsement of one candidate, after he left Trump in the dust. Now, the man is surely regretting his Trump snub.
From NBC News:
Katie Britt, a former top aide to Sen. Richard Shelby, R-Ala., has defeated Rep. Mo Brooks in Alabama's Republican Senate primary runoff, NBC News projects…

Brooks, once an early favorite in the race, saw his poll numbers decline, and Trump withdrew his endorsement. Brooks ultimately rallied to earn a spot in the runoff against Britt, but she had long since become the GOP front-runner. Trump eventually endorsed her less than two weeks ago.
Trump pulled his endorsement of Mo Brooks after the Alabama Republican waffled on his 2020 stance.
And what do ya know? Brooks' popularity began to decline. Trump got behind his GOP rival, Katie Britt, and she defeated Brooks in this week's runoff.
That brings Trump's 2022 endorsement record to 133-10—a staggeringly successful record, no matter who you ask.
Democrats are certainly watching every primary race. And what do they see? Candidate after candidate who is endorsed by Trump, winning.
This only confirms that Trump continues to hold tremendous influence within the GOP. Despite the ongoing attacks from the liberal media, voters look to him for guidance and hope.
It appears Biden's ongoing struggles only serve to highlight the Trump presidency's successes. Perhaps many voters have turned to Trump, simply out of disgust for Biden's inability to address even minor issues.
What will this mean for the 2022 midterms? We already know that Democrats face long odds. Trump will no doubt work hard to help numerous Republicans cross the finish line.
At this point, it's not if Democrats lose, but by how much.
Key Takeaways:
Trump-backed Katie Britt defeated incumbent Mo Brooks, a former Trump ally.
Mo Brooks disserted Trump over the 2020 Election results.
Trump's 2022 primary endorsements stand at 133-10.
Source: NBC News