Trump Unloads New Executive Order Protecting Constitutional Rights, 1st Amendment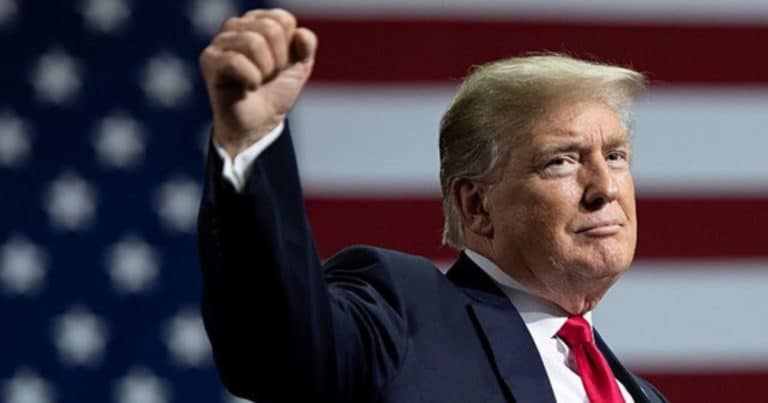 What's Happening:
In light of recent opposition to church gatherings by Democrat governors, President Trump reportedly signed a new executive order to protect religious liberty.
According to reports, the EO is aimed at defending against religious discrimination around the world. It specifically orders the State Department and Treasury to consider sanctions against countries with a history of religious intolerance.
"This executive order fully integrates the president's vision – a vigorous defense of international religious freedom rights for all – into key aspects of United States foreign policy," the official said. "Yet again, President Trump is taking a decisive action to keep his promise to people of faith around the world."
Why It's Important:
The recent dustups against churches in American reflect the ongoing battle people of faith deal with, even in the United States. It appears governments are all too quick to suspend First Amendment rights when it is convenient for them.
Yet unlike here in America, people of faith in other countries cannot petition the government for justice. American churches can take state leaders to court to defend their religious rights. This is not the case in many countries, where religious minorities face persecution and death.
President Trump's order directs America's foreign policy when dealing with nations that refuse to protect religious freedom. Counties that refuse to adopt First Amendment-like freedoms could look at heavy penalties from the United States.
Key Takeaways:
President Trump signed an executive order to defend religious liberty worldwide.
The order directs the State Department to adopt new policies aimed at protecting people of faith in other countries.
Counties that do not defend their citizens' religious rights could face sanctions.
Source: Fox News