Trump Proposes COVID Executive Order – China's Grip On America Could End With 'Buy American' Move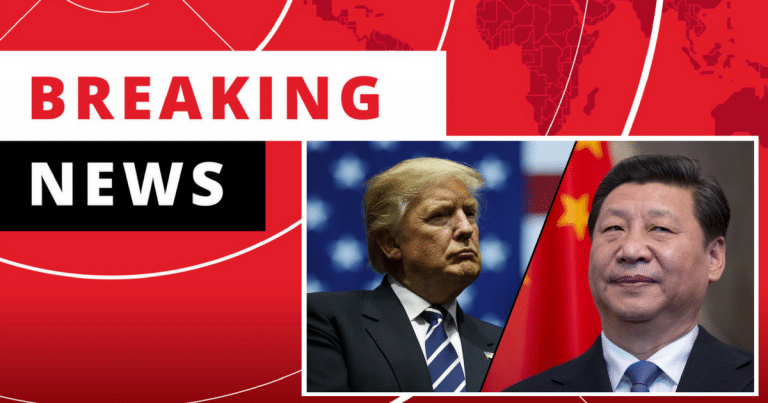 The coronavirus situation has been a chance for America to rise to the challenge. But it has also exposed some major drawbacks to our current system.
President Trump has been taking decisive action from the start to protect Americans. His task force has coordinated with state and local authorities. They are providing communities with everything they need.
This situation has revealed a few bad deals still in place between America and foreign countries like China.
We rely far too much on goods and products made far, far away.
And Donald Trump is about to fix that for good with a new executive order.
From Daily Caller:
White House Director of Trade and Manufacturing Policy Peter Navarro confirmed Wednesday the administration is working on an executive order to eliminate the government's reliance on foreign-made medical supplies…

The order would prevent federal agencies from purchasing medical supplies, including face masks, gloves and ventilators, from China.
Because of years of trade imbalance, so much of our goods come from China. That may be fine under normal circumstances, but not right now.
A lot of our medical goods come from China. And right now, there are plenty of reasons to avoid getting goods over there.
The simplest is that, with the country battling the virus themselves, supplies aren't flowing as fast as they used to.
Now is the time to rely on American companies. We need to get our most-vital supplies from countries in our own back yard.
So, Trump is planning to sign a "Buy America" order that will require federal agencies to buy supplies from American makers.
This order focuses on medical supplies, including the much-needed face masks, gloves, and breathing ventilators. All of which are needed by medical professionals treating infected patience.
Hopefully, this will start a pattern carried out for years to come. We can't depend on foreign countries for such critical devices. Having a stockpile of American-made medical supplies will ensure we are ready for any problem.
This one's a no-brainer. But how many other presidents bothered to come up with this rule?
Be lucky Trump is at the helm right now, folks.
SHARE to thank President Trump for putting America first!
Source: Daily Caller