Trump's New Executive Order Leaks – Draft Shows How He Could Punish Social Media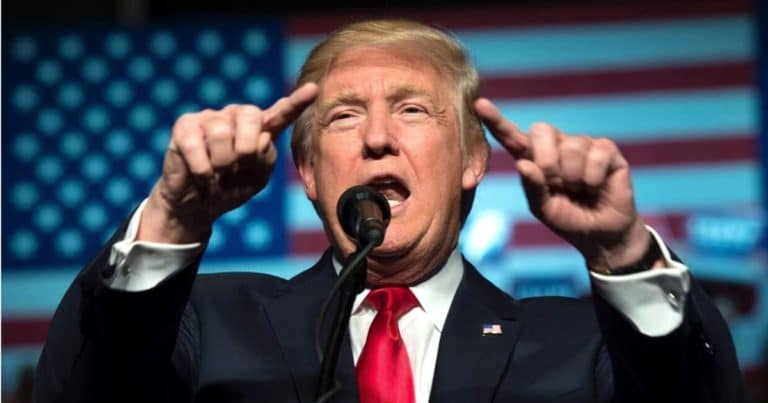 For days, we've seen the battle between liberal social networks and conservative users come to a head. And at the forefront is President Trump himself.
After Twitter dared to "fact check" his concerns with mail-in voting, the president promised swift action. He vowed to end the practice of social networks censoring conservatives.
Now a draft of a promised executive order has been circulated. And it's a doozy.
From Protocol:
A draft of the expansive executive order, circulated to stakeholders and obtained by Protocol late Wednesday night, would pull multiple levers of governmental power — including federal agencies, the U.S. attorney general and the White House — in order to blast the tech giants over allegations that their platforms censor conservative voices.
It appears a draft of Trump's upcoming EO has been circulating online. The order will direct numerous federal agencies, including the DOJ, to confront tech giants that appear to censor conservatives.
The order brands social networks as "public squares," meaning they must abide by the First Amendment.
It also directs an agency within the Department of Commerce to file a petition to the FCC to review social networks' legal immunity under Section 230.
In addition, the order would forward complaints against social networks to the FTC, which would label them as "unfair or deceptive business practices."
Also, the order calls on the U.S. attorney general to establish a group that will enforcement statutes to prohibit online platforms from unfair and deceptive acts. It would invite all state attorneys general to also participate.
Our Take:
Okay, let's just say, we really hope this is what ends up in Trump's final executive order. It appears the president is leveraging every ounce of his executive authority to hold social media networks accountable.
For years, conservatives have had to watch social networks seemingly punish their content much more than liberals'. Trump supporters have had to dance around ever-changing speech rules that can have them banned from top sites.
Users have seen their content blocked, shadow banned, and demonetized. Worse than that, major platforms refuse to give clear rules regarding content, making it even harder for conservatives to know what they can or can't say.
You have to be blind not to see what's going on. And it's getting even worse as we near the 2020 Election.
It appears Silicon Valley liberals are trying to prevent pro-conservative and pro-Trump content from spreading. Despite the millions of Americans who back the president (and many international users who love Trump), these websites want to choke open conversation.
Do they really believe conservatives are spreading "hate speech"? Or are they just afraid more people will be inspired to vote for Trump?
The list of directives from this order are staggering. President Trump is going all out to make sure social networks can no longer violate users' First Amendment rights.
If this is the final order, expect an intense battle. Democrats and Silicon Valley lobbyists will try to fight tooth and nail over this.
We, on the other hand, can fight back by supporting the president.
You can read the full draft here.
SHARE to thank Trump for standing up to liberal social networks.
Source: Protocol