Trump Readies Fresh Executive Order – It Could Include Social Media Investigation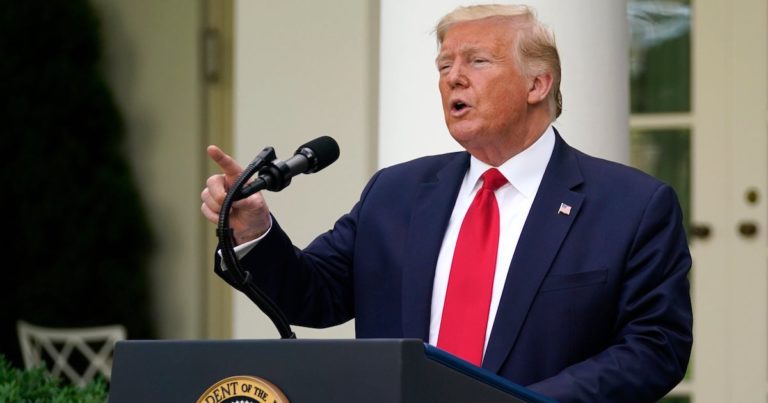 President Donald Trump plans to issue a new executive order, designed to "curb legal protections for the social media industry."
This comes hot on the heels of Trump's highly publicized Twitter battle, during which the social media giant fact-checked the President for the first time.
And according to Fox News, the administration wants to create a commission to investigate alleged anti-conservative bias.
Trump tweeted on Thursday morning:
This will be a Big Day for Social Media and FAIRNESS!
The order seeks to break through the liability protections currently enjoyed by social media companies, though the language remains "in the works."
Why It's Important:
This move by Trump does have some legal precedent.
The executive order in question would apply to section 230 of the 1996 Communications Decency Act, which states as follows:
No provider or user of an interactive computer service shall be treated as the publisher or speaker of any information provided by another information content provider.
Section 230 is at the core of the issue — it's supposed to protect online sources from various laws. In other words, they can't be held legally responsible for what users say or do on those platforms.
In turn, it allows social media giants like Twitter and Facebook to control content however they wish. At the same time, they're (mostly) immune to legal repercussions.
Trump isn't the only politician who doesn't like this situation.
Former Vice President Joe Biden is on the record saying Section 230 "should be immediately revoked" (via a January interview with the New York Times).
Other officials in both the political and business spheres have spoken out against social media companies, too. Many believe they have too much power, and that power should be curtailed.
We'll have to see the final wording of this executive order, however, before we can guess at future actions.
Key Takeaways:
The President is crafting an executive order that seeks to erase some legal immunity for social media companies.
The administration is also considering a commission to look into alleged "big tech bias" against conservatives.
Such an action could be a big step toward diminishing the power held by Facebook, Twitter, etc.
Source: Fox News