After Democrats Condemn Trump For Firing IGs – Obama's Closet Swings Wide Open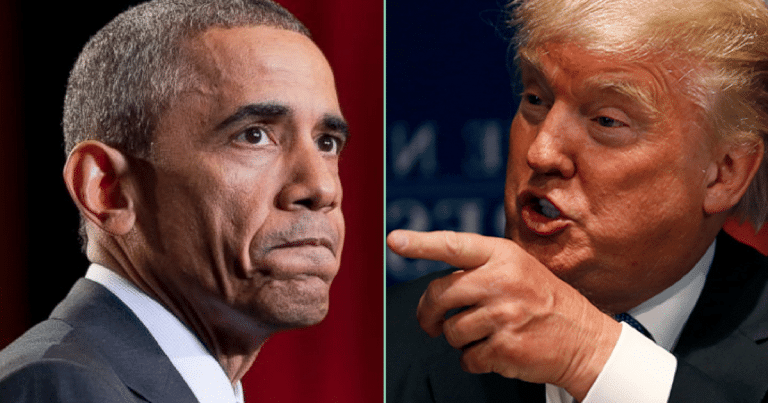 Democrats have been pitching fits after Trump recently fired several inspectors general.
They claim Trump is trying to "purge" people who don't agree with him. Forgetting the fact that these men work for him in the first place.
That's pretty ironic, considering the Obama administration's long history of going after IGs.
From Fox News:
"Inspector generals [sic] were designed to make government honest," Biden said, promising he wouldn't fire any inspectors general if elected.

However, the Obama administration terminated several inspectors general, and the circumstances drew ample criticism at the time.
Democrats and even Joe Biden are criticizing Trump for firing several inspectors general.
Joe even went as far as to say IGs exist to make government honest. The implication being that Trump is trying to hide something.
But Biden was at a loss for words, when it was pointed out that Obama fired numerous IGs. It even upset many at the time.
Our Take:
Democrats are making a big deal about one particular IG. The man is now saying he was wrongfully fired, trying to throw Secretary of State Pompeo under the bus.
(They ignore the IG's reputation of insubordination and rejection of authority.)
But the fact of the matter is, the administration has every right to remove someone they feel is not right for the job.
In fact, many of the IGs recently released were all too eager to defy the president during the impeachment debacle.
Why would a president continue to employ men that wanted him convicted and removed?
Should he be forced to work with people who openly try to undermine his authority? This is the President of the United States we're talking about.
Heck, if a principal fired a bad teacher, nobody would complain. Why is it any different with our leader?
Then, let's not forget the fact that Obama fired numerous IGs during his time in office. Joe Biden didn't seem all too upset over that.
When asked about it, he was clearly flustered claiming he didn't "recall" those incidents.
M-hm, I wonder what else he doesn't "recall" from his time in Washington?
This is yet another case of Democrats attacking Trump over the very things they do. And this isn't even a scandal.
How many Democrats would be torched for firing members of their staff? Yet they think they can string up the president over it.
What else can you call that, but pathetic?
SHARE to expose the Democrats' hypocrisy.
Source: Fox News