Trump's Fired IG Caught In The Act – He Sent Sensitive Info To His Personal Email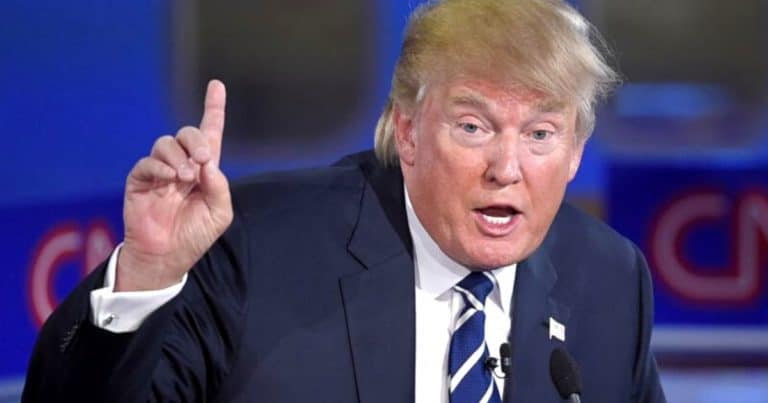 What's Happening:
The media has made a dustup of the recent firing of State Department Inspector General Steve Linick. Linick himself said he was fired over an investigation he was conducting against Secretary Mike Pompeo.
He went on to make several claims about how Pompeo ran the State Department.
The media went as far as indicting Trump over the move. But now, new evidence is emerging that casts Linick's record into doubt:
The State Department inspector general whose recent dismissal ignited a political firestorm sent copies detailing a sensitive investigation to his personal email account, according to a probe into his conduct run by the Defense Department's inspector general.

The inquiry report, dated March 17, confirms that fired State Department inspector general Steve Linick was the subject of a broad investigation related to the leaks of politically charged materials to journalists, specifically a draft evaluation report into Brian Hook, the State Department's top Iran official.
Why It's Important:
The media was quick to tell Linick's side of the story. Seemingly, they wanted to portray him as a victim of President Trump's vindictive leadership style. Linick was willing to suggest he was fired because Trump wanted to protect himself and his secretary of state.
But this latest report reveals Linick sent sensitive emails to his personal account and may have leaked classified documents to the press. The discovery of the documents on his personal email account lends weight to this possibility. We learned he was under investigation over this development.
Leaking sensitive documents to the press is against the law. It is possible Linick was fired over this investigation. It could also mean the DOJ has grounds to press charges, sound it be discovered that Linick broke the law.
Key Takeaways:
Former Inspector General was under investigation over leaks of documents to the press.
This former IG has accused the Trump administration of wrongfully firing him.
Documents found on his personal email account lend weight to the possibility he leaked docs himself.
Source: Free Beacon