President Trump Just Fired Swamp Official That Defied Him, Claimed 2020 Election Was Most Secure In American History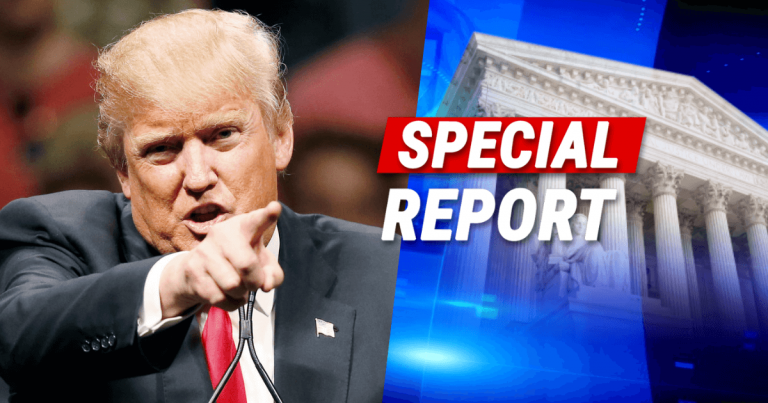 The Trump administration hasn't conceded the 2020 presidential election, even though the media and Democrats have said the race is over. Joe Biden is set to be inaugurated on January 20.
Trump says he will continue to fight, and claims there are many examples of election "irregularities," all of which contributed to a "rigged election" that cost the President a second term.
And he clearly won't tolerate those on his staff who go against his argument.
This includes Department of Homeland Security's Director of the Cybersecurity and Infrastructure Security Agency Chris Krebs.
Krebs was thrust into the limelight when he went on social media and claimed that the November 3 election "was the most secure in American history."
ICYMI: On allegations that election systems were manipulated, 59 election security experts all agree, "in every case of which we are aware, these claims either have been unsubstantiated or are technically incoherent." #Protect2020 https://t.co/Oj6NciYruD

— Chris Krebs #Protect2020 (@CISAKrebs) November 17, 2020
Trump quickly seized on the statement and once again pointed out perceived instances of lost ballots and changed votes.
Then he took the next step and decided to fire Krebs.
As the President tweeted on Nov. 17:
The recent statement by Chris Krebs on the security of the 2020 Election was highly inaccurate, in that there were massive improprieties and fraud – including dead people voting, Poll Watchers not allowed into polling locations, "glitches" in the voting machines which changed…

— Donald J. Trump (@realDonaldTrump) November 18, 2020
The President mentions "massive improprieties and fraud," including voting machine "glitches" and deceased individuals casting ballots. Then he quickly terminates Krebs.
Since the election, Krebs has been on the record saying he didn't see any evidence that supported Trump's claims. He also maintained that the election was fair and the results were reliable.
After the firing, Krebs left one final message:
Honored to serve. We did it right. Defend Today, Secure Tomrorow. #Protect2020

— Chris Krebs (@C_C_Krebs) November 18, 2020
It's clear that Trump doesn't want anyone around him who isn't going to back his battle.
Some are definitely on board with the ongoing fight, including Rudy Giuliani, who anticipates an upcoming Supreme Court appearance concerning the election results.
But no matter what happens, Krebs won't be around Capitol Hill to see the results, though some have already wondered if Biden might welcome him into his administration.
Key Takeaways:
President Trump has fired DHS Director of Cybersecurity and Infrastructure Security Chris Krebs.
Krebs went against Trump's election arguments, and claimed the Nov. 3 presidential election was "the most secure in American history."
Trump cited "massive improprieties" and other issues with the election, and continues to contest the results.
Source: Breitbart