Trump Packs Out Florida Rally For Thanksgiving – Shows Democrats A Wave Is Coming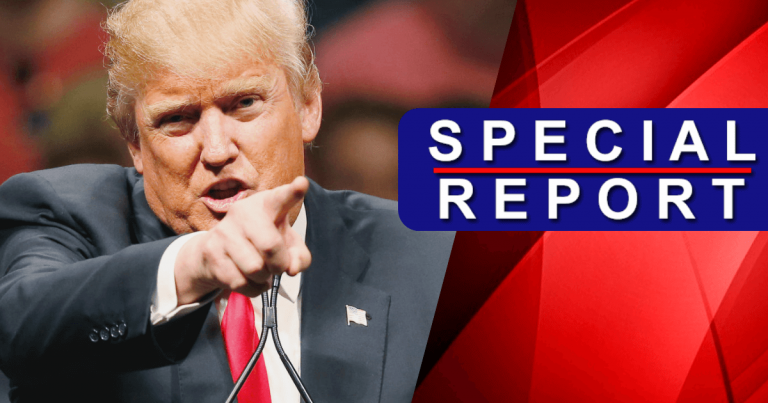 Donald headed to the most liberal part of Florida – Dems didn't think he could do it!
It's Thanksgiving Week, a time when Americans of all stripes come together and reflect on what they're thankful for.
I bet more than a few Democrats were hoping to be thankful for a successful impeachment scheme that would have taken down the People's President.
Ehhh… it didn't work out that way, did it? President Trump is having a much better week than most liberals were banking for.
Polls are showing that Americans are not on the side of the impeachment Democrats. The public hearings blew a hole in Adam Schiff's agenda.
He was hoping for a swift removal of Trump, leading to a liberal 2020 landslide.
But take a look at the crowd at last night's Trump rally. I'm thinking the left is not going to like the landslide that's coming.
From Twitter:
None of the democrats running for president can pack a stadium like @realDonaldTrump does!#TrumpRally pic.twitter.com/IrYmZbhNol

— #ThePersistence (@ScottPresler) November 27, 2019
None of the democrats running for president can pack a stadium like @realDonaldTrump does!  #TrumpRally
Okay, let's put this in perspective. Some of you might be saying, "But that's Florida, Trump's new home state."
Yeah, but it's also a major swing state. And this rally took place in Sunrise, FL—dead smack in the middle of Broward County.
(Ahem: that's the most liberal part of Florida!)
Look at the massive crowd Trump brought out in Sunrise!
Let's look at the facts. Polls are proving Americans don't want Trump impeached. All the hype from the mainstream media hasn't convinced voters that Trump should be removed.
Schiff's impeachment charade seems to be falling apart, as House Democrats voice concerns over even voting for it.
2020 Democrats don't seem to have their act together, with recent polls swinging wildly. Then, you have the stock market hitting its 100th record since Trump entered office.
That is something the media just can't ignore.
So, are Americans on the left's sides or Trump's? I'll let you decide that one for yourself.
SHARE if you plan on being a part of Trump's 2020 landslide victory!
Source: Twitter