Trump Just Sent AG Garland a 'Respectful Request' – But Donald Also Offers to Help 'Reduce the Heat' for the Country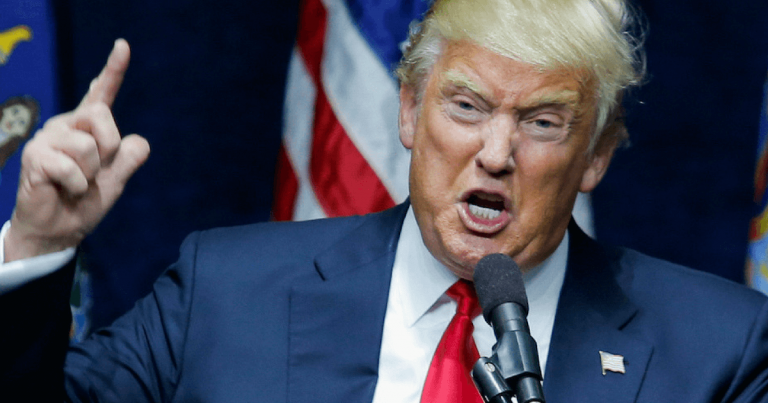 What's Happening:
The country is still reeling from the shocking FBI raid on Mar-a-Lago. Republicans and many others believe this was a politically-motivated move against a possible 2024 candidate.
And we have learned that the FBI may have taken documents that only Trump's lawyers are allowed to see. So, the 45th president is calling out the DOJ.
From The Hill:
Former President Trump on Sunday called on the FBI to return documents reportedly seized at Mar-a-Lago that are protected by attorney-client and executive privileges…

"By copy of this TRUTH, I respectfully request that these documents be immediately returned to the location from which they were taken," he added. "Thank you!"
But while Trump is fighting the battle of his life, he offers Attorney General Garland an olive branch.
From Fox News:
Trump said he had his representatives reach out to the Justice Department to offer to help amid outrage over the FBI's unprecedented raid on his private residence last week…

"Whatever we can do to help—because the temperature has to be brought down in the country. If it isn't, terrible things are going to happen."
Trump is calling on the DOJ to return documents protected by attorney-client privilege. Those documents were reportedly seized by the FBI.
It's possible those documents could be used by Biden's DOJ against Trump. If so, whatever case they mount against the 45th president will fail, since it would violate the law.
But nothing's stopping this administration from "leaking" some of that information to the press if they think it would hurt Trump politically.
It's unclear if the DOJ will listen to Trump's demand—though his lawyer will certainly take this matter to court.
Trump also acknowledged the intensity of this situation. We have a Democrat administration going after a Republican. Not just any Republican, but a former political rival and possible 2024 candidate.
It's an understatement to say conservatives are disgusted.
Trump apparently reached out to the DOJ and Merrick Garland, to find a way to "bring down the temperature" of the country.
It seems like Trump is uninterested in seeing this situation boil over, regardless of how shocking it is.
This will also clear his name if some unhinged "supporter" does something reckless in the coming days or weeks.
Trump told the DOJ directly that he wants to help. Sadly, this overly politicized DOJ might not listen.
UPDATE: Trump has claimed 3 of his passports were seized. It clearly does not seem like the FBI is operating in good faith.
Key Takeaways:
Trump ordered the DOJ to return documents protected by attorney-client privilege.
He reportedly reached out to AG Garland about lowering the temperature of the country.
Many Americans are outraged over the news that the DOJ raided a former president's home.