President Trump Drops His Gavel On 2020 Vote-By-Mail – Declares "I Think A Lot Of People Cheat"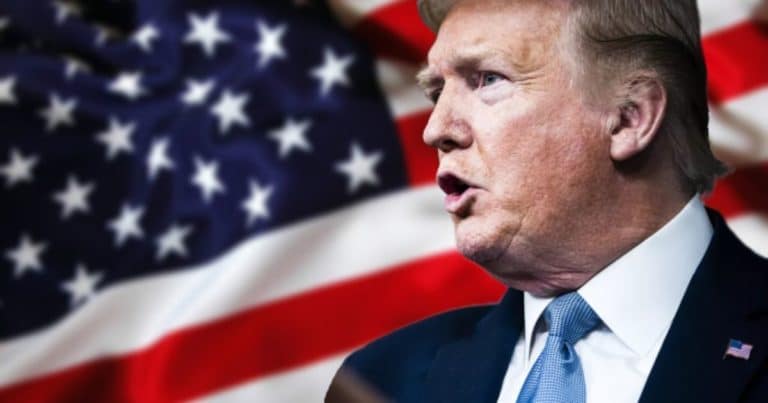 In the middle of this difficult situation, Democrats quickly pushed for voting by mail in November 2020.
Republicans have stood against widespread mail voting and virtual voting, but would Trump reconsider because of this unique situation?
Democrats didn't have to wait long—Trump just made his position clear. Here's what Trump said, from RealClearPolitics:
"I think a lot of people cheat with mail-in voting," Trump said. "I think people should vote with Voter ID. I think Voter ID is very important, and the reason they don't want Voter ID is because they tend to cheat."

"You should have a picture for voting," Trump said. "It should be called Voter ID, they should have that. And it shouldn't mail-in voting, it should be you go to a booth and you proudly display yourself."
Is that clear enough for you, Pelosi?
That's a no on mail-in voting. And a big YES for Voter ID from the President.
It doesn't matter how difficult this situation gets, Trump's standing his ground on protecting people's votes.
Donald cut to the chase about what the issue is here—cheating. Who is to say who voted, or how many times someone voted? How many opportunities are there to abuse the system?
If you can mail in your vote without a Voter ID, any political party who is willing to could sway the election.
And Trump doesn't trust the Democrats.
Most likely, the worst of this will be over by the fall. There's no reason to be pushing for this now, or trying to slip it into the next stimulus bill.
This bump in the road is not going to delay a democratic election in November.
And Trump is planning on running away with it against Biden.
SHARE if you agree with Trump, not the Democrats!
Source: RealClearPolitics