Trump Grades Himself On His First 2 Years – Do You Agree With His Grade?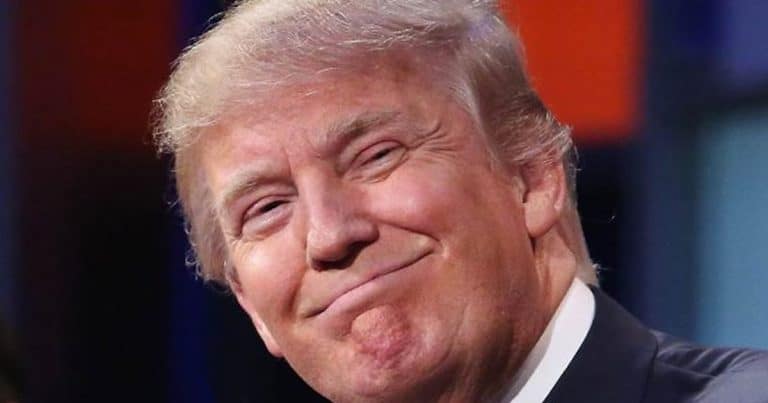 What grade would YOU give President Trump for his first 2 years in office?
Well, too late … Donald has already given himself a grade.
The President sat down for an interview recently with Fox News' Chris Wallace, and the confidence of our leader was on full display.
The two discussed a wide range of topics, but the last part of their interview focused on how unfairly the President has been treated by the media.
Trump rightly stated that the media has often overlooked his accomplishments and hasn't given him a fair assessment based on his performance.
Wallace then asked the President how he would grade himself … and his answer is sure to fire up the Left!
From IJR:
"President Donald Trump gave a very confident answer when asked to grade his first two years in office.
During an interview on Sunday with Fox News, Trump cited many of his administration's accomplishments and was very candid when he graded his performance.
'I would give myself, I would — look, I hate to do it, but I will do it, I would give myself an A-plus, is that enough? 
Can I go higher than that?' said Trump."
Wallace was clearly amused that the President gave himself an A-plus, and would even go higher if he had the opportunity.
But Trump's high opinion of his performance might actually be warranted, given the changes he's already made.
Think about it: from North Korea to immigration to respect for our veterans to the economy, Trump really has done it all.
And Donald knows he's got this country rolling:
"I think I'm doing a great job. We have the best economy we've ever had," Trump said.
"We're doing really well."
Even if people don't agree with the President's grade, America is now headed in the right direction, and it's largely due to Trump.
Over the course of the next 2 years, if he can conquer the seemingly impossible health care issue, he'll REALLY deserve that A-plus!
Oh, and BUILD THE WALL!
Then America will be happy and safe, and we'll give him any grade he wishes.
Let us know below what grade you give President Trump!
Source: IJR