Trump Grand Jury Hit by Shockwave – Liberal DA's Office Just Cancelled Latest Meeting, Delays Vote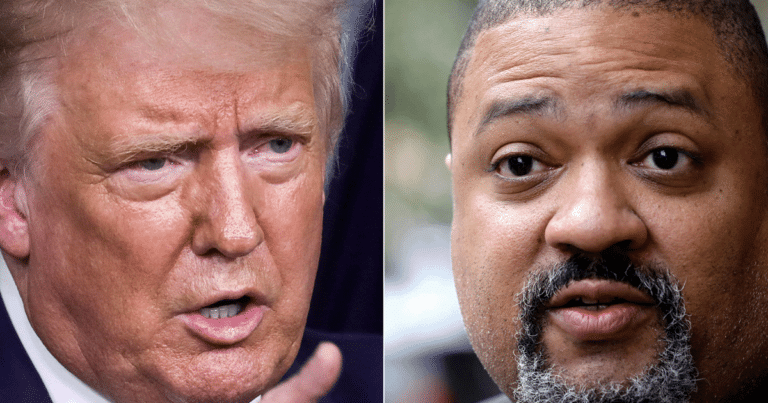 What's Happening:
Americans were outraged when they learned that Democrats in New York had planned to indict Donald Trump. Radical leftists within Manhattan's DA office have planned to arrest Trump over accusations related to a now-debunked scandal. The news shocked many, including Republicans who are accusing Democrats of abusing power to interfere with the 2024 Election.
Legal experts have weighed in on the issue. According to reports, the actual charges the DA is reportedly trying to use against Trump hold no water. Other rumors claim the DA's office is in chaos, as most staffers are against the move. The supposed indict was pushed back from Tuesday to Wednesday. And now, a shocking update has just come out.
From Fox News:
Manhattan District Attorney Alvin Bragg's office has "canceled" the grand jury meeting that was scheduled to take place Wednesday as part of the investigation into former President Trump, amid speculation of a possible indictment…

Two sources familiar told Fox News Digital on Wednesday that the grand jury was canceled amid "major dissension" within the district attorney's office. One source claimed the district attorney is having trouble convincing the grand jury on potential charges due to the "weakness" of the case.
How interesting. Not long ago, legal expert Alan Dershowitz hammered New York's DA, explaining that the case against Trump isn't valid. Other legal experts seem to agree, stating that Bragg is trying to twist state law and that Trump hasn't committed a criminal offense.
For years, we've seen Democrats try to cook up one scheme or another against Trump. They have accused him of committing all sorts of crimes, but have never been able to prove it.
Bragg might be admitting defeat by suddenly canceling a grand jury meeting that was supposed to happen on Wednesday of this week. It is possible he is struggling to convince a grand jury that his case against Trump is strong enough to trigger an arrest.
This is a former president, after all. And someone running for the presidency again. How can anyone not see the political bias in this case? New York Democrats have long accused Trump of crimes, without finding proof. And now, as the 2024 Election heats up, we're supposed to believe Bragg has solid enough evidence to indict a president?
This sudden change might suggest Bragg's scheme is falling apart. He never officially confirmed he was going to arrest Trump; the former president announced this after learning of the leaked news. It is possible Bragg is facing a mutiny within his office.
He might not have enough support to go through with this. If that is the case, it is a huge win for Donald Trump.
Key Takeaways:
DA Bragg suddenly canceled a grand jury meeting slated for Wednesday of this week.
The meeting was supposed to result in an indictment against Donald Trump.
Experts explained Bragg does not have a case against Trump; it might back down soon.
Source: Fox News