Donald Trump Is A Grandpa Again – The Happy Couple Releases Sweet Baby Pictures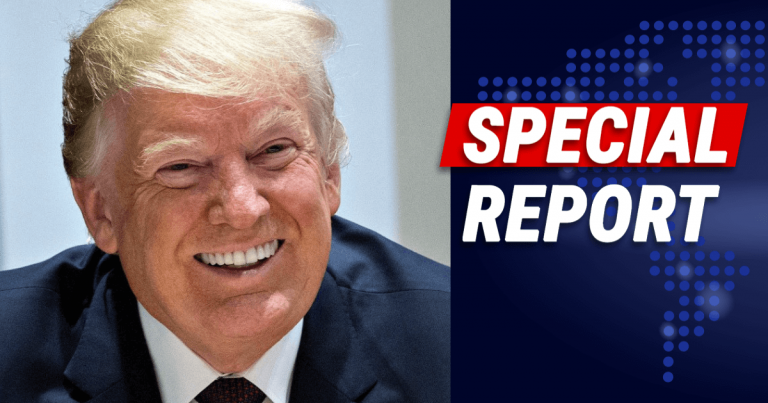 Trump is celebrating with his family – and she is adorable!
President Trump faces a lot of burdens as our leader. But today, he must be on cloud nine.
For once, it has nothing to do with how well America's been doing—instead, he's celebrating the birth of a new granddaughter.
And he's more than happy to have patriots share in their family's joy.
(Especially since the liberal media is barely reporting it.)
From The Hill: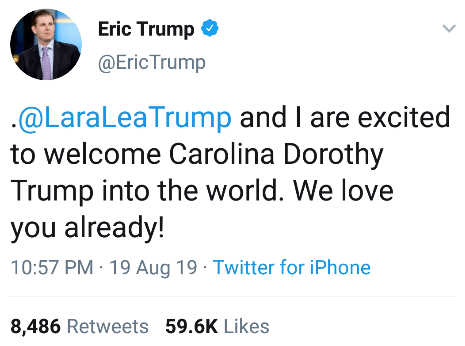 Eric Trump announced the news on Twitter just before midnight on Aug. 19:
"@LaraLeaTrump and I are excited to welcome Carolina Dorothy Trump into the world. We love you already!" he wrote.
Wow, what a joy for Eric and Lara! And here's some beautiful pictures of the family: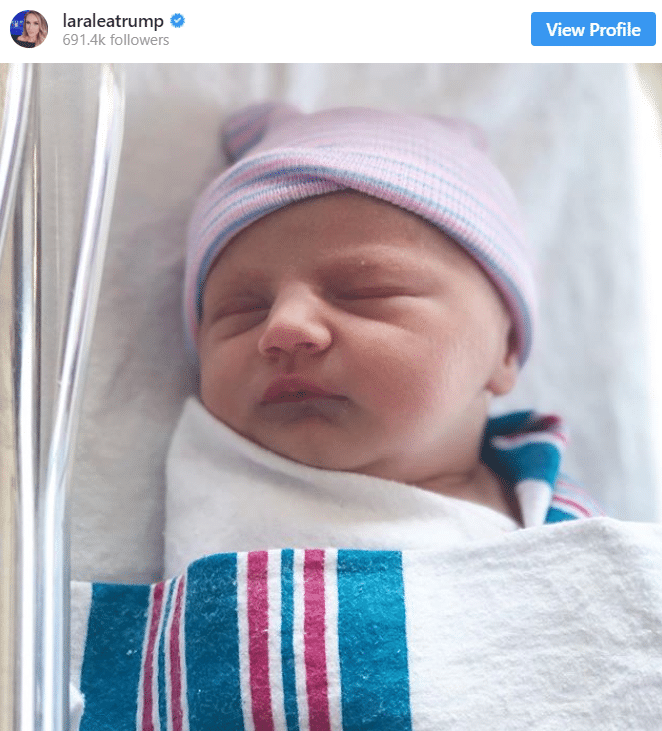 And here's a fantastic one of all four of them together. What a wonderful moment: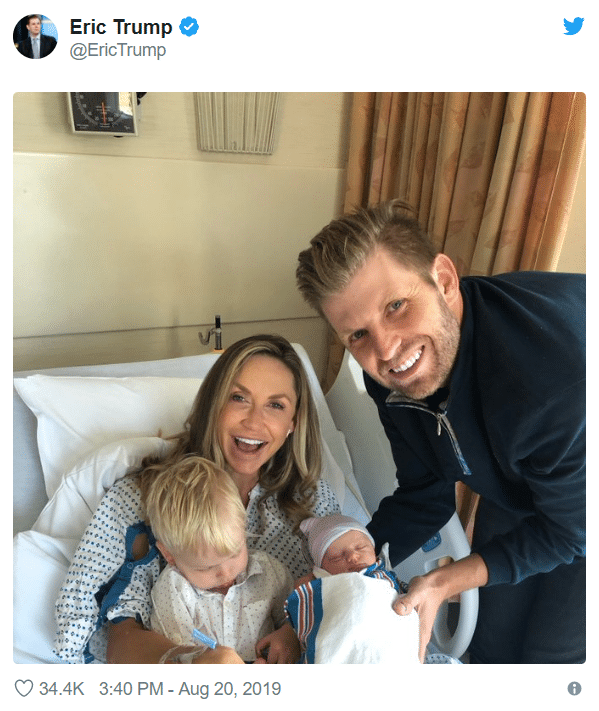 They say you can measure a man's worth by his family.
I still remember the day I introduced my young son to his new baby sister – one of the sweetest moments in this dad's life.
I know exactly how Eric feels right now – and Donald must be pretty happy too!
We already knew Trump raised some fantastic children. His sons and daughters are some of the best and the brightest the country can offer.
That tells you all you need to know about Donald Trump—who raised his kids to be winners.
We rarely see children of the rich and powerful leading successful, clean lives. They are often train wrecks.
But not Trump's kids. They are all doing great. Fantastic examples of Trump's fatherly—and grandfatherly—skills.
Here's a great shot of all his family (except the new addition!) during his presidential run: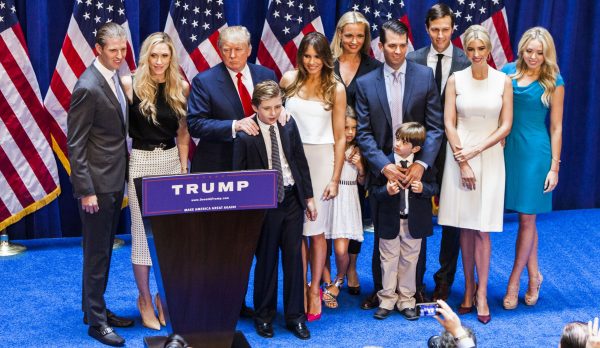 And his oldest children have beautiful, thriving families. Eric and his wife welcomed their new daughter into the world, sharing pictures for all to see.
And Baron is about as tall as his dad now, just in the few years since Trump became President!
Those are some happy people if you ask me.
This is a great moment for the family and for their grandfather: our president, Donald Trump.
SHARE to tell Eric, Lara, and Donald Trump congratulations!
Source: The Hill