Donald Drops His Trump Hammer On CNN+ – After Spending 'Hundreds of Millions,' He 'Congratulates' Them on Folding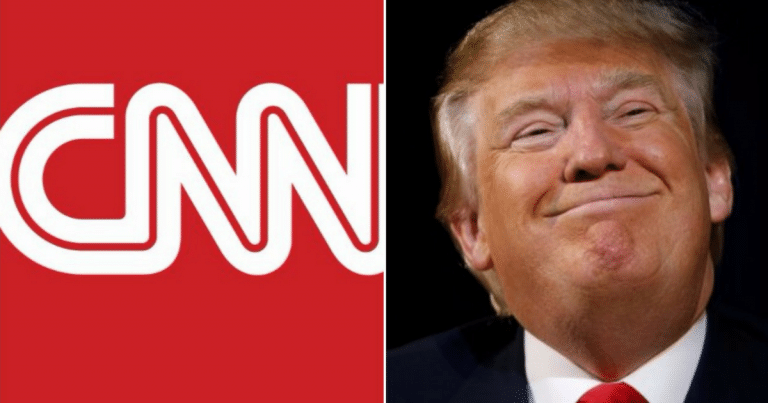 What's Happening:
Word spread like wildfire that CNN was closing its brand-new streaming service. After only a month, CNN+ was getting shut down.
Reports indicate that only 10,000 viewers were using the app a day. Even after CNN spent millions to launch it.
Plenty of people called out the far-left network's failure. Including Donald Trump.
From Twitter:
President Donald J. Trump:
Donald Drops Trump Hammer on CNN – This Message is One of His Most Hilarious
"Congratulations to CNN+ on their decision to immediately FOLD for a lack of ratings, or viewers in any way, shape, or form. It was like an empty desert out there despite spending hundreds of millions of dollars and the hiring of…

…low-rated Chris Wallace, a man who tried so hard to be his father, Mike, but lacked the talent and whatever else is necessary to be a star. In any event, it's just one more piece of CNN and Fake News that we don't have to bother with anymore!"
Donald Trump blasted CNN over its failed streaming app, CNN+. He "congratulated" them on immediately folding for "lack of ratings."
Trump also took the opportunity to call out Chris Wallace, who joined CNN+ as a featured host. The 45th president commented on his long rivalry with the newsman, saying he could not live up to his father, Mike Wallace.
Chris Wallace quit Fox News, after working with the network for years, to join CNN+. This was a massive gamble, that clearly didn't pay off.
It's clear that Trump isn't the only person celebrating CNN+'s collapse. Numerous commentators blasted CNN over this embarrassing failure.
They pointed out that the real reason the app flopped wasn't because of competition. It's because CNN has destroyed its reputation with outrageously biased news coverage.
Even liberals are ditching the network.
Key Takeaways:
Trump "celebrated" the closing of CNN's streaming service, CNN+.
The 45th president blasted CNN for its reputation for "fake news."
He also criticized Chris Wallace, who ditched Fox News for CNN+.
Source: Twitter