Donald Trump Makes History Today – He's The First President To Attend And Speak At The March For Life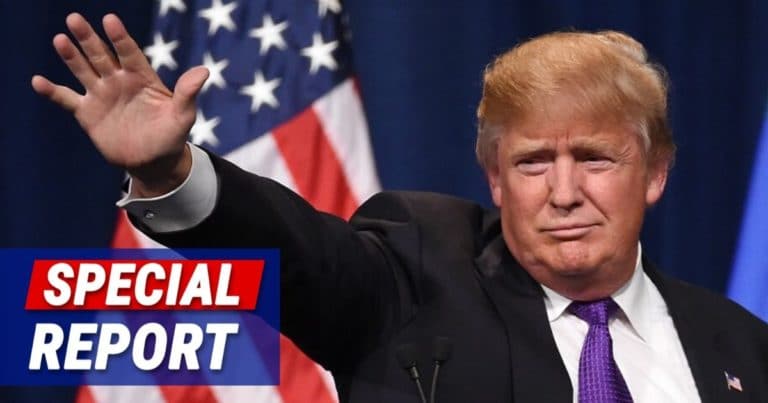 Donald Trump has been a champion for traditional values in America.
He has also been a great defender of the country's citizens … and that includes the unborn citizens.
The Trump administration hasn't been shy about its Pro-Life stance. We finally have a president who stands for life in talk and action, and many conservatives love him for it!
But as of now, they probably love him even more.
Because Donald Trump makes history today—he's the first sitting president EVER to attend the March for Life.
As a result, Donald is bound to garner more support from his life-loving supporters!
From Fox News:
President Trump announced Wednesday that he plans to attend the March for Life this week, which would make him the first president in history to speak at the largest annual gathering of pro-life activists.
This is our Commander-in-Chief standing up for the innocent!
March for Life president Jeanne Mancini confirmed that Trump is the first president to attend the March, and that's absolutely huge.
Can you believe that this is the 47th annual March for Life, and no president has ever made an appearance?
Well, we all knew Trump was different. And here he is, making history and speaking to the big crowd!
"I'm honored to be the FIRST President in history to attend the @March_for_Life.

We are here for a very simple reason:

To defend the right of *every* child born & unborn to fulfill their God-given potential."

– President @realDonaldTrump 🇺🇸pic.twitter.com/Ix95B7FlJz

— Tea Party Patriots (@TPPatriots) January 24, 2020
Quite a speech – thank you President Trump!
And big crowd is right: they expected 100,000 activists to hit the nation's capital for the March!
Those 100K attendees got a thrill from Trump's speech, no doubt.
Remember, the Trump administration has done great things for the Pro-Life cause. He has appointed pro-life judges and cut taxpayer funding for anti-life activities.
As Mancini wrote:
…President Trump and his Administration have been consistent champions for life and their support for the March for Life has been unwavering.

We are grateful for all these pro-life accomplishments and look forward to gaining more victories for life in the future.
We're grateful, too!
If you care about innocent life, and you support that infant's right to live, you should be a Trump supporter.
See, we've got a President who talks the talk, and walks the walk!
SHARE Trump's historic first of speaking at the March for Life!
Source: Fox News