Trump Honors An Iconic America's Military Hero – He Was The Oldest Surviving Member Of Pearl Harbor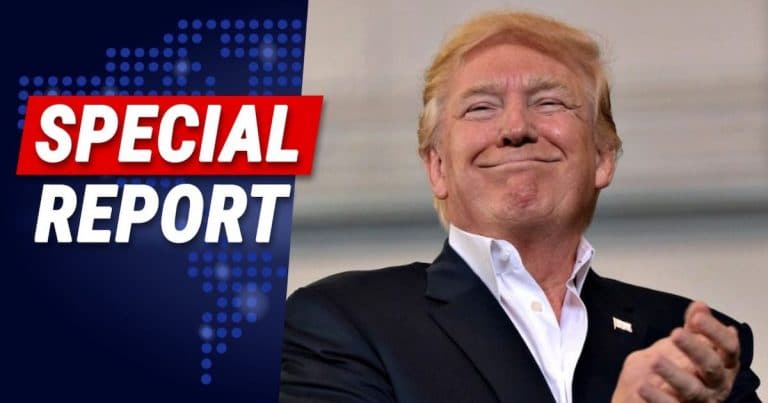 Amid the pandemic and a presidential election that will go down as one of the most controversial in history, it's easy to forget about the feel-good stories that brighten our day.
But that's precisely the point of the holiday season, isn't it? No matter what's going on in the world, we should all try to love, honor and respect our neighbors — especially our heroes.
President Donald Trump would undoubtedly agree.
While the news is aflame with talk of POTUS signing the relief bill (with stipulations that Congress change certain parts of it), Trump signed another bill that few noticed.
This bill doesn't have anything to do with diseases, aid, or out-of-control government spending. It isn't partisan in any way.
In fact, it has everything to do with honoring and respecting, and as American citizens, we should all applaud the move.
Via NBC San Diego:
President Donald Trump signed a bill last week that posthumously named a California post office after a Navy veteran who was the oldest survivor of the Japanese attack on Pearl Harbor.

The name of Ray Chavez, who died in 2018 at the age of 106, will adorn the main post office in Poway, California, a suburb of San Diego where he lived…
The bill in question was actually introduced last year by Rep. Scott Peters (D-CA), and it passed the House and Senate without any changes and by unanimous consent. As well it should've.
The President didn't hesitate in signing the bill, either.
When Peters introduced the bill, he said Chavez "certainly left his mark on this community and our country."
Chavez's family appeared humbled by the honor, as Ray's daughter Kathleen said:
"He's probably looking down from heaven right now thinking, 'Gosh, I don't know why they're making such a big deal. I was just doing my job.'"
Chavez was born on March 10, 1912 in San Bernardino, California and joined the Navy in 1938.
He served aboard the USS Condor, a minesweeper that was the first Navy ship to spot a Japanese submarine just before the infamous attack on December 7, 1941.
Pearl Harbor claimed the lives of 2,335 U.S. military personnel and 68 civilians.
But Chavez managed to survive, and then went on to live a very long and fruitful life. He worked as a groundskeeper at the University of California, San Diego and even owned a landscaping company.
As for President Trump, he had this to say two days after meeting Chavez:
What a guy. And, Ray, you are truly an inspiration to all who are here today and all of our great country.
While we continue to battle a pandemic and the rising tides of political animosity, it's important to remember our ancestors. And specifically, the heroes that helped make our country what it is today.
Key Takeaways:
President Trump signed a bill that named a California post office after a Navy veteran.
Ray Chavez, who passed away in 2018 at the age of 106, was the oldest surviving member of the attack on Pearl Harbor.
Trump called Chavez "an inspiration to all who are here today and all of our great country."
Source: NBC San Diego