Trump's Impeachment Fundraising Is In – It Looks Like Pelosi Helped Donald Raise Over $86 Million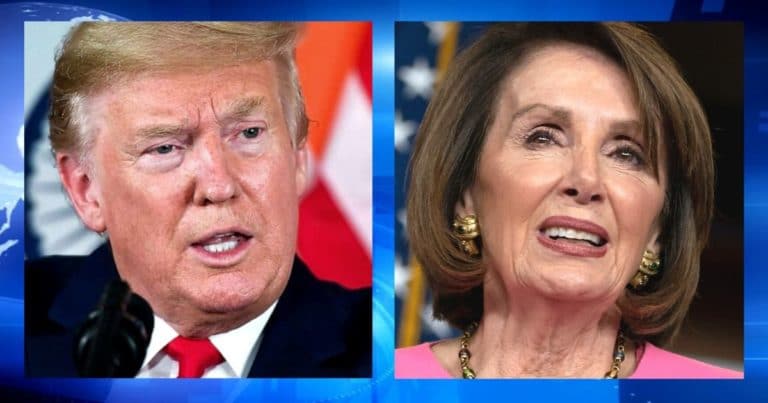 Nancy Pelosi's Democrats were determined. If they could impeach President Trump—it could hurt his 2020 chances, right?
After all, what American would vote for a man impeached by Congress?
Boy, did that backfire!
We lived through the impeachment drama. Not only was President Trump acquitted by the Senate, but many Americans believed he was wrongfully treated by the House.
Because of that, his polls have been trending upward. And it looks like impeachment was rocket fuel for the GOP fundraising.
From Twitter: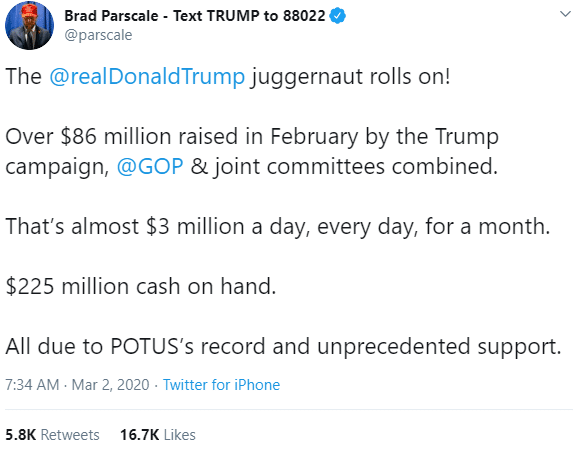 "The @realDonaldTrump juggernaut rolls on! Over $86 million raised in February by the Trump campaign, @GOP & joint committees combined. That's almost $3 million a day, every day, for a month. $225 million cash on hand. All due to POTUS's record and unprecedented support."
Woah. Trump's campaign manager broke the bad news (for Democrats). In February alone, Trump and the GOP raised a massive $86 million.
According to Parscale, that's almost $3 million a day, every day, for the month.
(That includes a leap day!)
Right now, Trump's re-election campaign and the Republican Party have $225 million cash in the back. That is a significant chunk of change to battle Bernie's socialist schemes.
Where did all this money come from? Not from big business donors—as Sanders would have you believe.
But hard-working Americans are opening up their wallets to make sure Trump is re-elected.
They've watched Nancy Pelosi lead the charge to impeach Trump over a phone call. And they got angry.
They couldn't believe that House Democrats would try to destroy the man putting Americans first.
So patriots backed Trump even more—with their pocketbooks.
Did Democrats really think their impeachment would work? Maybe, right about now, Democrats are regretting that move.
But it's too late. As Parscale said, the Trump train is now a juggernaut.
SHARE to show everyone how impeachment helped Trump!
Source: Twitter