Trump's Impeachment Fundraising Numbers Are In – It Looks Like Nancy Pelosi's Plan Was A Record Failure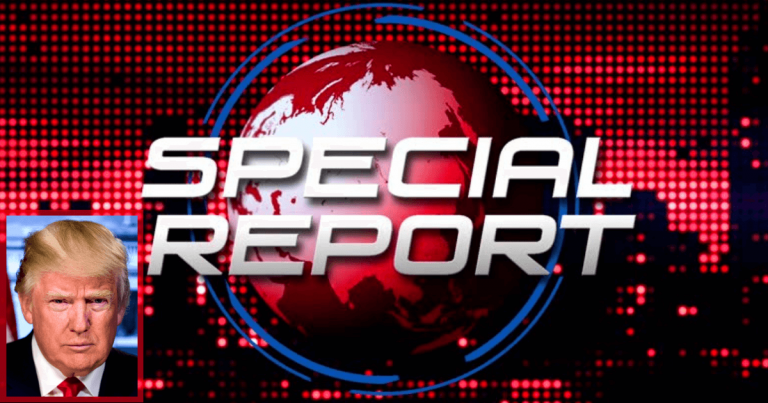 Nancy Pelosi has famously said that Donald Trump is "impeached forever."
We're still not sure what that means. O' Nance spent months building a case against him. A case that many consider was weak from the start.
Sure enough, the Senate acquitted Trump of all charges. You might be thinking that Pelosi never wanted Trump removed from office.
In fact, some have suggested this was all about killing off as much of Trump's support as possible.
So, his support must have plummeted in January, as the Senate trial was raging, right? Right!?
Wrong.
From Fox News:
President Trump's re-election campaign and the Republican Party brought in more than $60 million in January, amid the impeachment battle on Capitol Hill…

Since the beginning of 2019, the Trump campaign, RNC and joint-fundraising committees have raked in a stunning $525 million. And since impeachment began in September, the four entities gained over 1 million new digital and direct-mail donors.
Would you look at that! During the month of January, Donald Trump smashed fundraising records by bringing in over $60 million.
Combined with the rest of the GOP, the Trump campaign has over $200 million in the bank.
Here's another staggering number: since the start of 2019, Trump has brought in over half a billion dollars.
So… what was impeachment all about? Oh, right, hurting Trump's reputation and re-election chances.
Lol, talk about an epic fail!
Nance seemed to have bet the entire Democratic Party's future on impeachment. But it seems plenty of Americans were not convinced. Not in the slightest.
Instead, they lost their frontrunner as Joe Biden lost trust with voters.
In addition, Americans saw through the left's argument over Ukraine. Many didn't believe there was ample evidence to condemn Trump to impeachment.
Despite all this, the Democrats railroaded their inquiry, forcing a vote to impeach.
How did many Americans respond? By stuffing Trump's pockets full of cash!
You know that was not what Nancy Pelosi, Chuck Schumer, or the rest of them were expecting.
Additionally, the 2020 Democratic race is not working out as they hoped. Biden is fizzling. Warren is busting. Bernie Sanders, a far-left socialist, is only gaining momentum.
It's the worst-case scenario for Democrats. Not that I'm crying about it.
SHARE if you think Trump's going to win the 2020 Election in a landslide.
Source: Fox News