Trump Lays Down Law On Democrats, Drops Presidential Hammer On "Hillary, The DNC, Dirty Cops And Others"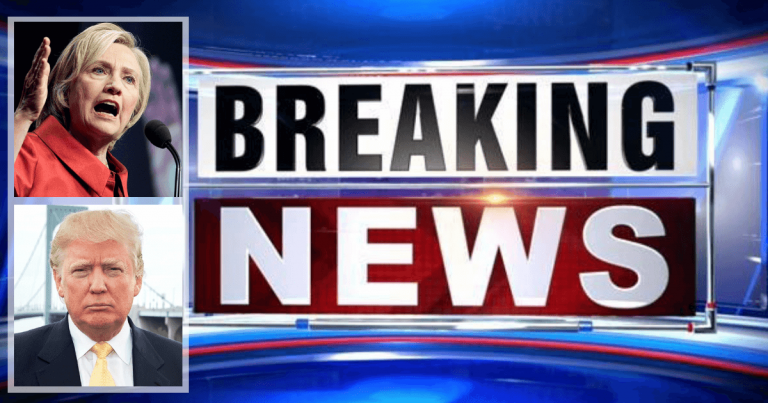 Donald's going all out – here he comes!
After Mueller cleared Trump of the Democrat investigation, the "wise" D.C. elite told Trump to let it go and let the country "heal."
No way, Jose!
Trump wants answers. He started by letting Congress do their work while he kept his distance.
But now he's letting loose and demanding justice for his campaign. Here he comes, Hillary!
From Twitter: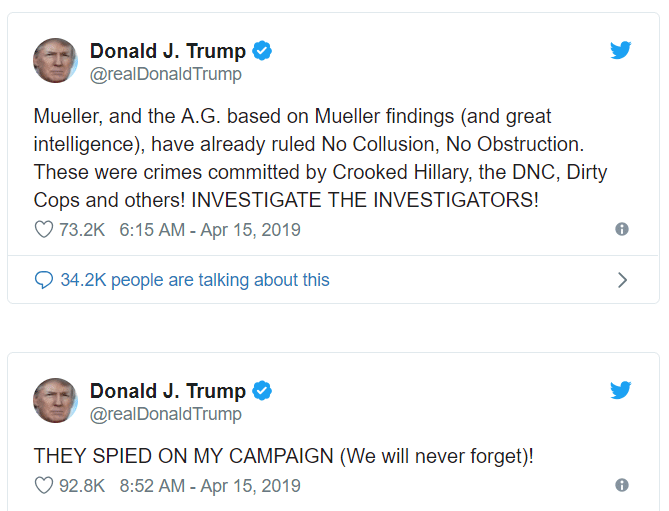 Mueller, and the A.G. based on Mueller findings (and great intelligence), have already ruled No Collusion, No Obstruction. These were crimes committed by Crooked Hillary, the DNC, Dirty Cops and others! INVESTIGATE THE INVESTIGATORS!

THEY SPIED ON MY CAMPAIGN (We will never forget)!
That's right! I don't know about you, but they need to pay.
Trump called out Crooked Hillary, the Democrats, and "Dirty Cop" for their attempts to undermine his campaign. Those dirty cops, of course, were the FBI agents already exposed for their bias.
They wanted an "insurance plan" to stop Trump from winning. Part of that plan was to use Hillary's dossier to launch an investigation into Trump's campaign.
For over a year, Trump said his campaign was spied on. The liberal media laughed at him.
But now Attorney General Barr is confirming Trump's accusations.
They've got to be scared to death now.
Trump is demanding that the DOJ and FBI investigate the investigators. Remember what happened over Nixon and Watergate? And that was over a simple break-in at a hotel.
This investigation involved FISA warrants, a made-up dossier, and numerous FBI agents. It's much bigger than what took down Nixon.
And it's probably much worse than what even Barr is saying.
If we don't demand answers, criminals will walk free. The Democrats will continue to use the very same tactics to undermine future elections and destroy our democracy.
Do you want them to get away with this?
SHARE to thank Trump for going after the corrupt swamp dwellers in D.C.!
Source: Twitter