Trump Campaign Files Hefty Swing State Lawsuit – Donald Claims Absentee Voting "Abuse" Affected 220K Ballots In Wisconsin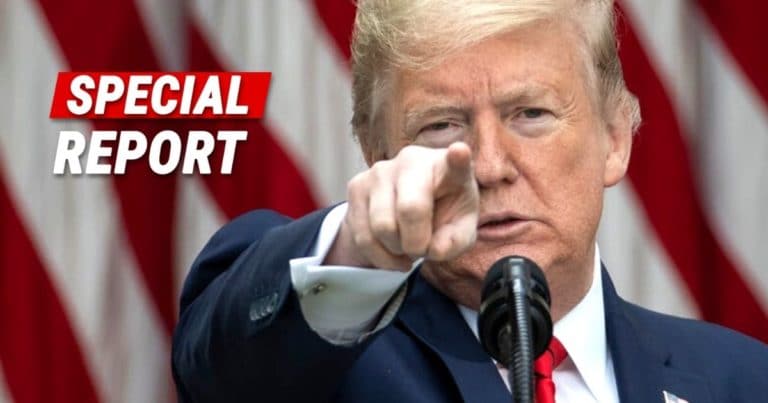 President Donald Trump isn't giving up, despite most of the media and members of Capitol Hill telling him the 2020 election is over.
The Trump campaign continues to push lawsuits and investigations in critical states, especially those where the race was tightest.
Now, Trump's team has their sights set on Wisconsin.
They believe there's evidence to support their latest theory: absentee voting ballot abuse, which could've affected hundreds of thousands of ballots.
If they're successful, this could change the election situation significantly in the Badger State.
From Fox News:
The Trump campaign filed a lawsuit to the Wisconsin Supreme Court Tuesday — alleging abuse around the process of absentee voting in the state, which they say affected approximately 220,000 ballots.
The lawsuit comes just after Wisconsin completed a partial recount, which still gave Joe Biden the victory.
However, while the recount didn't flip the President's way, it did give his campaign the "unique ability" to examine absentee ballots.
Former Wisconsin Circuit Court Judge Jim Troupis, who's leading the Trump campaign in the state, said:
Exposing exactly how the election processes were abused in Wisconsin holds enormous value for this election beyond a victory for President Trump, but the fact is, our state's electoral votes likely won't change the overall outcome.

Regardless, we're demonstrating that the results of this election unequivocally ought to be questioned.
In other words, he's saying that while the results probably won't change, the process itself should be investigated.
The team further accuses election officials of "a lack of transparency and credibility" and a "willful disregard of the law on multiple occasions."
And allegedly, all this had a huge impact.
Trump's team says that tens of thousands of votes ended up being cast "well outside the bounds of Wisconsin law."
Wisconsin law states that written absentee ballot request forms must be turned in well ahead of the voter casting their ballot.
To this, the Trump campaign maintains election officials "accepted ballots without the required absentee applications on file."
Whether or not the state Supreme Court sides with the President's team remains to be seen.
Key Takeaways:
The Trump campaign has hit the state of Wisconsin with a lawsuit.
They claim abuse around the absentee voting process, which could've affected up to 220K ballots.
They say many votes – thousands upon thousands – were cast "well outside the bounds of Wisconsin law."
Source: Fox News